If you are one of those die-hard fans of social media star Cameron Dallas, then we have brought you some good news. The hot 22-year-old star is looking for a dream girl with whom he can have six kids. Well, we didn't made this up to make you guys excited, but Dallas revealed his such desire by himself.
Dallas has some more to his 'Dream girl' criteria list. Read the full article to know it all:
Cameron Dallas girlfriend criteria
Dallas appeared on the cover of the May/June issue of the Seventeen magazine. During an exclusive interview with the magazine, Dallas revealed that he is looking for the lady of his dream. While you might be sitting there thinking of getting the chance, Dallas prepared a long list of what his girl should be like.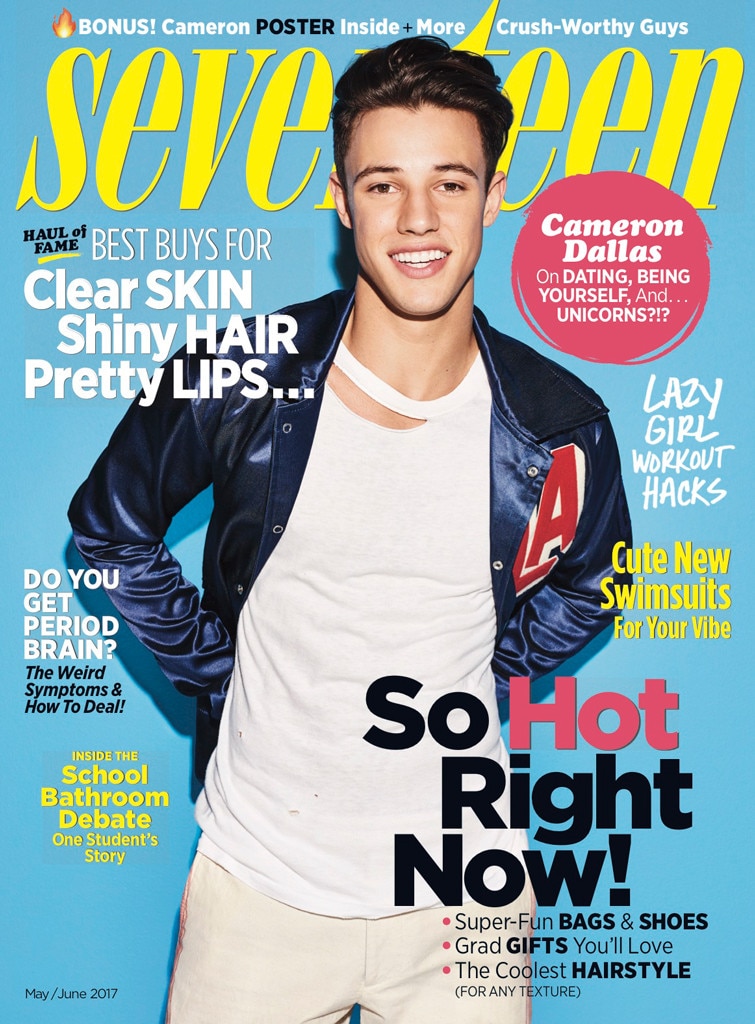 Cameron Dallas on the cover of Seventeen
Source: E! online
In the world of two-faced people, Dallas wants his girl to be genuine who talks a lot and makes him laugh. His girl should have a great sense of humor. He claimed that those qualities mean a lot to him. He further said:
"She should be someone who is truthful and faithful. Someone I'd feel comfortable and confident having around people— where people would come up to me like, 'Wow, you guys are so good together. She completes you.' Someone who makes me a better person."
Did you know that Cameron Dallas has so many followers on social media?
Cameron Dallas had a bad relationship in the past
Just because Dallas is searching for his soul mate doesn't mean he never dated anyone. Dallas was in a relationship in the past but now he prefers to be rather single. He revealed that if he had to choose in between being in a relationship or being single, he'd choose to be single.
He also opened up saying that he ended that relationship because it wasn't right.
Also read Cameron Dallas relationship with Rachel Bentley.
Cameron Dallas wants six or more children
We agree to the fact that Dallas idea of perfect girl isn't that difficult to get, but he simply doesn't want a relationship. He wants to start a family with his dream girl.
He says that he wants to find a wife soon with whom he can settle down, have a family of six kids or more. Isn't Dallas so adorable? He's making our heart melt and we believe it's the same with you.
Video: Watch 40 facts about Cameron Dallas
Dallas rose to fame after he got noticed on Vine. It aided in finding him a lot of other acting projects such as a role in 'Expelled' and on Netflix's 'Chasing Cameron'. He has appeared in various brand's advertisements such as American Eagle Outfitters, Calvin Klein, and Dolce & Gabbana.
Also read Cameron Dallas receive Teen Choice Award for Most Popular Viner