Who doesn't know the Kardashians and the Jenners? These families have been bringing revolutionary changes concerning the social life of people through the use of social media. The Kardashians found fame through their famous series 'Keeping up with the Kardashian'.
If you are the regular viewer of the show, we bet you know who Caitlyn Jenner is. If it doesn't ring any bell, then let us remind you that Caitlyn is the father of Kylie and Kendall Jenner.
Caitlyn was formerly known as Bruce Jenner before she accepted of being a Transwoman. Caitlyn was previously married to Kylie and Kendall's mother Kris Jenner. At present, Caitlyn's relationship status is single. She isn't married, but her personal life is quite interesting. Read the full article:
Caitlyn Jenner relationship with former wife, Kris Jenner
Caitlyn tied the knot with Kris on 21st April 1991. The pair dated for five months before exchanging vows. When she married Kris, Kris already had four children from her previous marriage. Three daughters Kourtney, Kim, and Khloe and a son Robert.
Kris Jenner with Caitlyn(then-Bruce) Jenner during their wedding day
Source: Pinterest
Caitlyn and Kris had two children of their own. Kris gave birth to daughters, Kendall and Kylie.
Also, read about Caitlyn Jenner's transformation from Bruce Jenner.
Caitlyn and Kris Jenner's divorce
Caitlyn's marriage with Kris fell apart by June 2013. The pair publicly announced their separation in October. Their divorce was filed in September 2014, and the reason was stated as irreconcilable differences.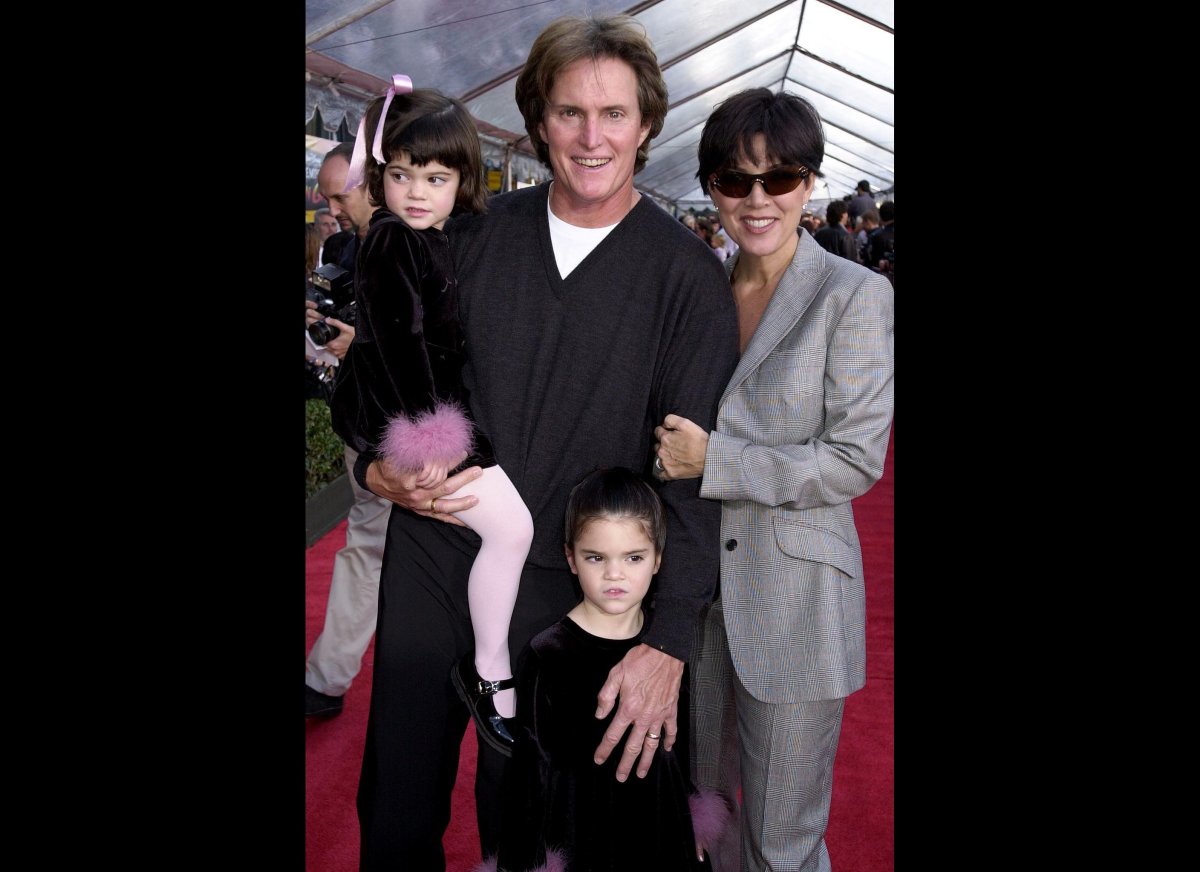 Kris Jenner with Caitlyn(then-Bruce) Jenner with their two daughters Kylie and Kendall
Source: Huffington post
The pair's divorce got finalized on 23rd March 2015, and they officially ended their marriage.
Caitlyn Jenner first marriage with Chrystie Scott
Kris is not the only Lady Caitlyn was married to. She was married and divorced twice before he met her.
She married Chrystie Scott in 1972, but they separated in 1981. Caitlyn had two kids with Chrystie, son Burton Jenner, and daughter Cassandra Marino Jenner.
Caitlyn Jenner second marriage with Linda Thompson
On 5th January 1981, Caitlyn married Linda Thompson, an actress, in Hawaii. The pair had two children, Brandon Jenner and Sam Brody Jenner. However, Caitlyn couldn't lead his marriage with Linda for long as well as they separated and divorced in 1986.
Watch Caitlyn Jenner opinion about marriage:
Also Read about Kris Jenner's split with her younger boyfriend, Corey Gamble.
The fact that Caitlyn was a Trans woman might be the reason why her marriage couldn't last with either of his former wives. It is a good thing that Caitlyn could come out and reveal her identity while most of the people are afraid to do so even today.
Since Caitlyn is single right now as she isn't dating anyone, we hope she finds the right person who loves her for who she is. We would like to convey our best wishes to her.
For more updates about them, be in touch with Frostsnow.