An inhuman act and desire for a curvier bottoms leading to injection of non-medical substances have recently claimed a life. Harmful substances which included cement and tire sealant and Silicon was reportedly injected to patient's bottoms, who couldn't afford a cosmetic surgery.
The court has claimed Oneal Ron Morris guilty and has sentenced her 10 years of imprisonment and 5 years of probation. This is not the first time that the 36-years-old Evil doctor has done some jail time, she previously was sentenced to imprisonment in 2013 for a year with charges in Miami-Dade County, but this time she will be gone for a long time.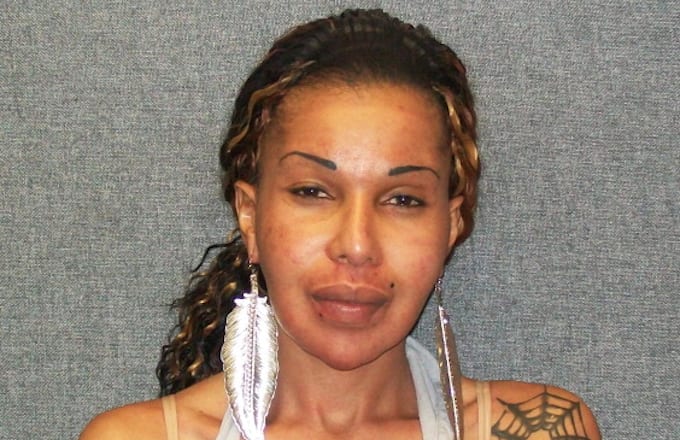 Oneal Ron Morris AKA Doctor toxic tush
The Miami resident transgender woman, Oneal Ron Morris AKA Doctor Toxic Tush was sentenced to prison today.
Oneal Ron Morris AKA Doctor toxic tush will serve for 10 years in Jail
Things got really heated after the family of one victim filed a case in the court and one of her victims had some words in court against toxic tush.
Details on Court's verdict
The court found her guilty for Manslaughtering. The case gained light after a patient died in prison and was found with harmful substances injected on her butt. Sherry Pitts the mother of a victim who died in prison in her statement said
my daughter died the most inhuman death in prison and she suffered for 18 months not knowing what she put in her body.
Oneal Ron Morris AKA Doctor toxic tush's victim Shatarka Nuby who died in prison
Several women on their statement told that they became sick after undergoing with the injection, which Oneal Ron Morris' claimed was a medical grade silicon.
Oneal Ron Morris' one of the victims
Shatarka Nuby who died in the prison was later found with toxins in her body resulting from the harmful implant that she bought from Morris on multiple occasions for three consecutive years. She died in 2012 and reports suggest that she died of massive systemic silicone migration.
Nuby's aunt on her statement has clearly mentioned that she accompanied her niece Nuby to Doctor Evil's clinic multiple times. The report has outed some serious facts like the use of cement and illegal substances and to add to that she used super glue to seal the wounds.