Brianna Hildebrand, who is a cast opposite John Cho in the upcoming season of Fox's horror drama The Exorcist, has been making headlines for months in regards to her sexual orientation. It's just the beginning of her career and she has already been rumored to be a lesbian.
So, what's the reality? What's her sexual orientation? Is she really a lesbian or is it just a rumor. Today, in this section, we will answer all these questions. Just stay with us.
Brianna Hildebrand's Sexual Orientation: Is She A Lesbian?
Brianna who has lately been basking in the glory of fame and success meanwhile has baffled all her fans. The 21-year-old Deadpool actress, Brianna Hildebrand has literally dropped a bomb on everyone as it apparently seems the actress is a lesbian.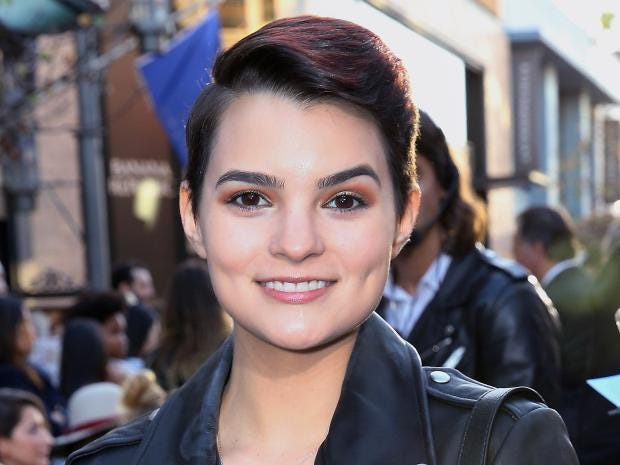 Deadpool actress Brianna Hildebrand
Source: auto straddle
Although she has not been that affirmative on her sexuality, the actress is frequently seen posting a number of tweets mentioning her girlfriend all over on her social sites.
Here are some of those tweets, check out them.
Through a tweet, Brianna, who played a lesbian in the movie First Girl I loved also revealed that her parents were made to call her by the name of a boy. Check out the tweet.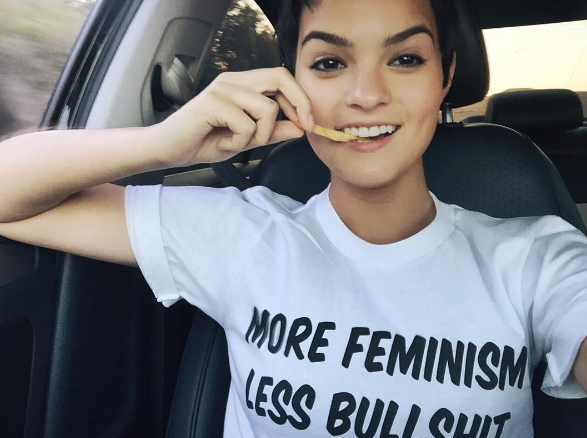 Gay/lesbian Brianna Hildebrand
Source: auto straddle
In addition, when asked about her sexuality, in an interview, Brianna openly revealed that she is not straight but a lesbian.
She said:
It took me a long time, not necessarily to come out, but to understand how I was feeling. It wasn't planned for me to come out with First Girl or anything. I just so happened to have met my current girlfriend on the set,
All these concentrations clearly show that Brianna Hildebrand does have a girlfriend. But who is she? What's the name of Brianna's girlfriend?
Lesbian actress Brianna Hildebrand
Source: GotCeleb
Well in none of her interviews, Brianna has ever mentioned the name and identification of her girlfriend. We hope she soon reveals every single detail of her girlfriend.
Brianna Hildebrand Interested In Men? Her Crush
Yes, she is now revealed to be a lesbian but Brianna once admitted that she had a crush on Ryan Reynolds. She was so crazy for him that she even photoshopped herself with her crush.
Check out the picture.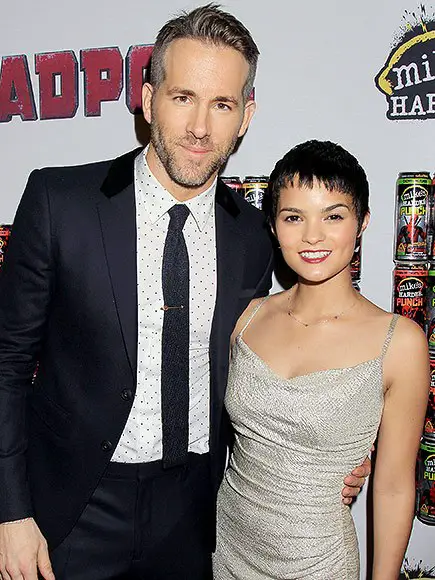 Brianna Hildebrand photoshopped herself with her crush Ryan Reynolds
Source: People
On this very matter, Brianna said:
I actually had photoshopped myself into a picture with him when I was maybe a freshmen in high school.
Talking about her first film, she once explained that Ryan was a big inspiration for her and that when she into the film, the crew members were super helpful to her whenever she felt nervous to work for her first feature film. She quoted:
I was pretty nervous coming to set because everyone was so much more experienced than I was, I had a talk almost everyone in the cast they just really reassured me that I was in the right place and that I knew what I was doing.
Brianna Hildebrand
Source: Amazon
What does it mean? Is she attracted towards both men and women? Is she a bisexual? Well, we leave it for you to decide. What do you think?
Drop your views in the comment box below. For more updates, stay tuned with Frostsnow.