Some celebrities don't prefer to showcase their personal life in the media. However, there are others who enjoy receiving media and public attention. In fact, they continuously fill their social networking accounts with tiniest updates. Actress Brec Bassinger also falls in the latter category as she can barely control her happiness, and wants to share it with her social media followers.
The Bella and the Bulldogs' star Brec is openly dating Youtube sensation Dylan Summerall, and it's been quite a while already. Let's dig in deeper into their affair:
Dylan Summerall proposed girlfriend Brec Bassinger
The way Brec posted photos on her Instagram with her beau made all of her fans clear that the duo was dating. However, they hadn't confirmed it by themselves until September 2017. Brec posted a super adorable photo on the very day to let her fans know how romantic her boyfriend is.
Dylan used rose petals and Golden Oreos to propose her. Well, Dylan's girlfriend openly revealed through the caption that the two were in a relationship even before Dylan officially proposed her. She wrote:
"I was already his GF but he is too sweet and wanted to more officially ask me ????Thank you Dyl ?? Xo."
Dylan Summerall can't help sharing the proposal day's photo
We bet that the picture made your heart melt. Can you imagine what Brec must have felt? We're sure that she will not forget this adorable moment ever. The moment was significant for both the couple. Moreover, Dylan also shared a photo on his Instagram captioning that his girlfriend is the best and that he feels so lucky.
Can this get any cuter?
Brec Bassinger works in short: Her Career
25 May 1999 born Brec is a talented American actress. She rose to fame with the Nickelodeon series Bella and the Bulldogs, where she appeared as Bella Dawson. She also appeared on Hulu show 'All Night and 'Status Update.' Her other role was as Emma in The Haunted Hathaways.
Watch 'BOYFRIEND TAG ' with Dylan Summerall and Brec Bassinger:
We can barely stop smiling when we see the cute couple's photos together, as Dylan is all on Brec's Instagram. The two are crazily in love, and Brec happiness makes us go Awww!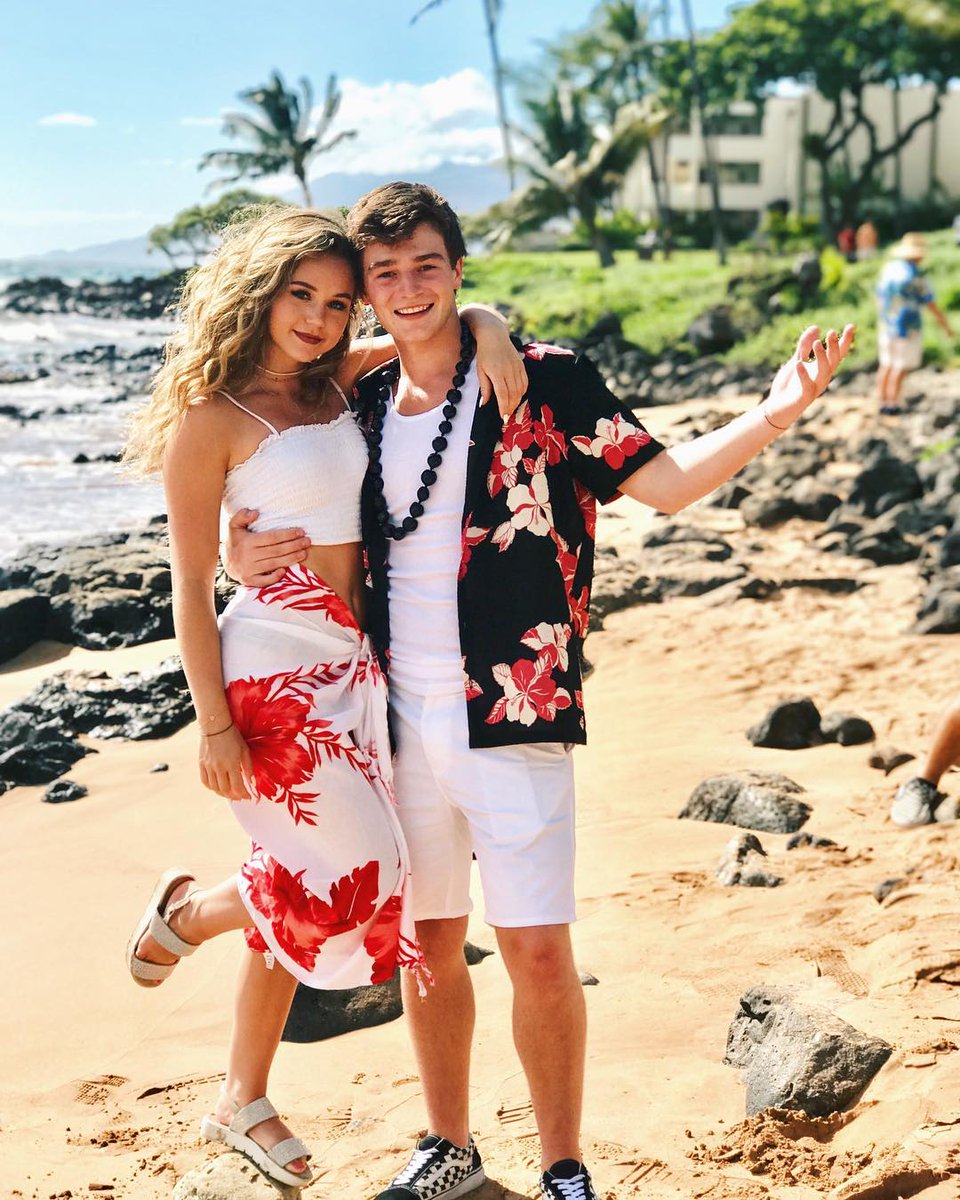 Brec Bassinger with boyfriend Dylan Summerall
Source: Twitter
We sincerely hope that the love between them lasts until eternity. We want to see the pair getting married and have some adorable children. Seriously though!, The wait is too long!
Did you know that Brec Bassinger wants boyfriend like Harry Styles or Zac Efron in qualities