Bollywood veteran actor and politician, Vinod Khanna's death rumors have been making rounds on the internet and on social networking sites like Facebook and Whatsapp, since the day his picture in the hospital uniform surfaced on the internet.
The 70-years-old actor was reportedly hospitalized in HN Reliance Foundation and Research Centre in Girgaum on March 31 because of severe dehydration. Moreover, the actor was also speculated to be suffering from bladder cancer, however, the doctors have not confirmed it so far.
Well, the actor who has featured in hit films like 'Mere Apne', 'Insaaf' and 'Amar, Akbar, Anthony' has been recently reported to be fine and out of danger.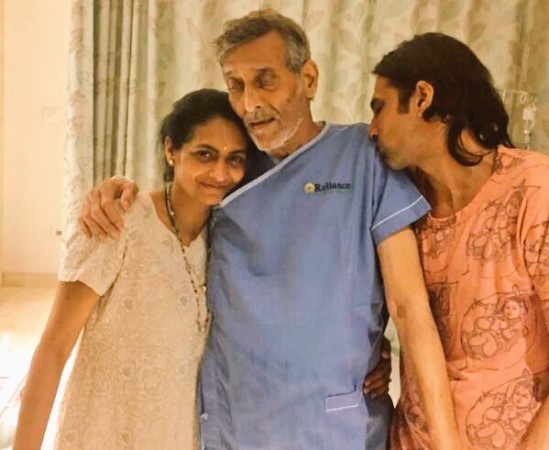 Vinod Khanna's pic that went viral
Talking about the father's health, Vinod Khanna's son said, "Dad was hospitalized on Friday (March 31) for severe dehydration. The situation was quickly brought under control, he's doing much better and the doctors are looking to discharge him soon."
Moreover, TV actor Kiran Karmakar also showed his anger regarding the untrue rumors about Khanna's death and wrote on Facebook. See what he said:
Besides, Vinod Khanna is working as the active member of the Bharatiya Janata Party of the Lok Sabha from the Gurdaspur constituency in Punjab.