Even in this 21st century, there are people; actually, there are many countries who do not take LGBTQ issues seriously. Laws still don't recognize same-sex couples in many places. It is saddening. We can only imagine what it must feel like to be unrecognized by your own homeland if you wish to express your love to the world. Albeit the change is gradual, at least the change is happening. Nations are coming forward to give equal recognition to all their people despite their orientation. May 2015 was the date when Ireland passed same-sex marriage laws. And some people just couldn't resist tying the knot there ASAP; even if they were already married.
A year ago (July 30, 2016), Big Brother star Brian Dowling got married to his boyfriend of 3 years, Choreographer Arthur Gourounlian. They are, reportedly, the first gay couple to register their marriage in Ireland after the same-sex marriage law was passed.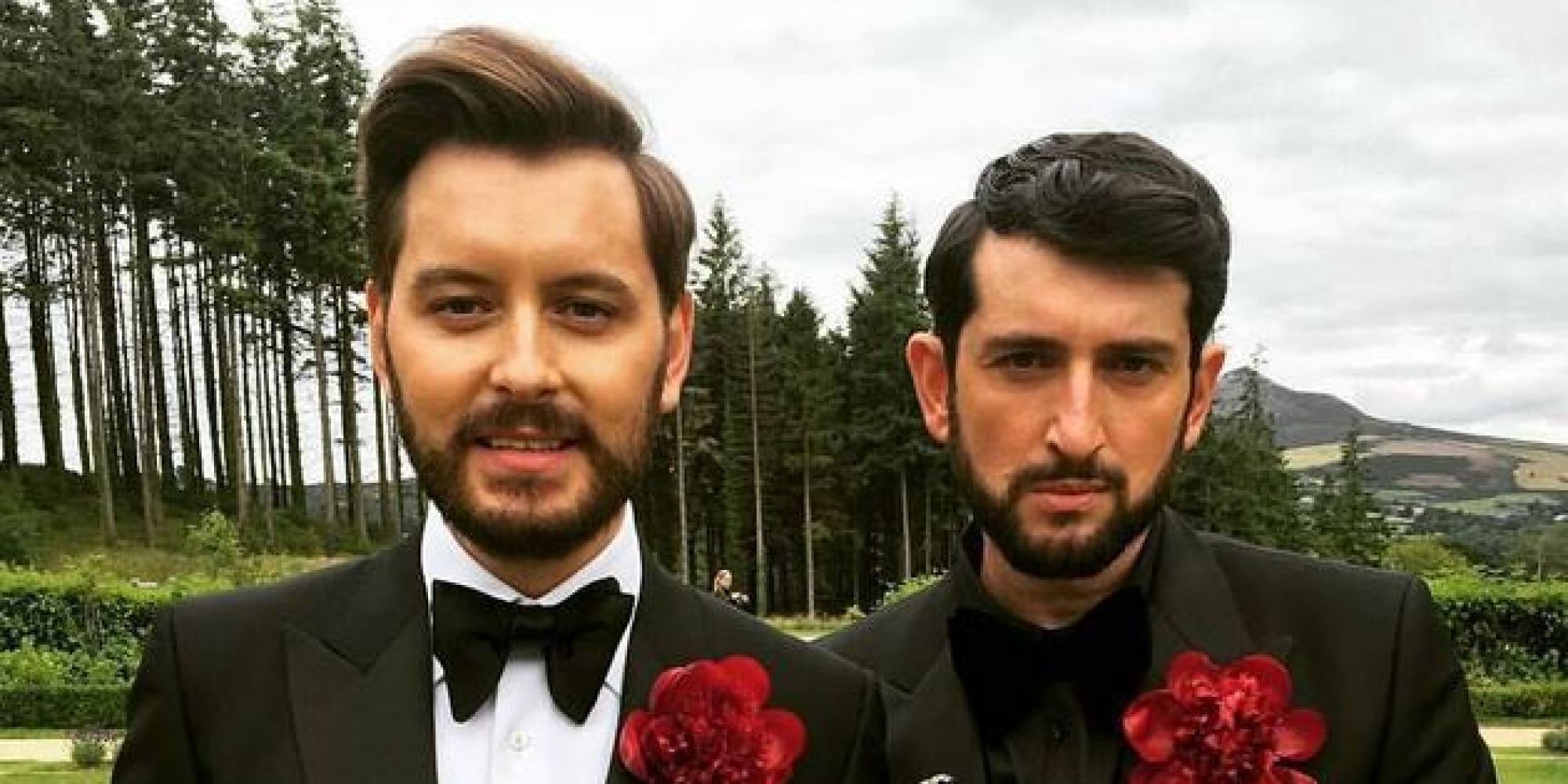 Married twice?
Since the law making was in process in Ireland and the outcome was not predictable, this duo seemed to decide on doing things right. So they got married earlier in 2015 in London (where it is legal). They basically just got married again because Ireland is close to Brian having been born and raised there. Arthur is of Armenian descent.
A Happy affair?
38-year-old Dowling and Arthur seem to be very much in love with each other. Even though their separate professional careers demand their presence in different countries, and not the entire schedule matches up as per their will, they seem to remember to show their love and affection for each other through social networking sites.
First Marriage anniversary?
Last week on their marriage anniversary, both of them had lovely messages for each other which they posted on Instagram. Brian had captioned a photo from their wedding day.
Arthur had gushed similar response and posted the same photo on his Instagram with the caption "Joyeux One Year Anniversary"
Gay people generally tend to be so romantic, don't they? We sure want to be flooded by their future anniversary snaps too.