The Bachelor couple Ben Higgins and Lauren Bushnell is one of the favorite pair of the Bachelor fans worldwide. They have been engaged since the Bachelor season 20 but haven't tied the knot yet. Despite the breakup rumor, Higgins and Bushnell's relationship is still in great terms.
Let's find out more about the adorable pair.
Ben Higgins and Lauren Bushnell are still together
Most recently the rumors of Higgins and Bushnell's breakup had been circulating, but Higgins denied their relationship disintegration rumor by posting a very adorable photo on his Instagram as he said that there's no need to respond to rumors or 'fake news' as he has the same feeling for Bushnell as he has in the picture posted by him.
Ben Higgins and Lauren Bushnell break up rumor
A US weekly source had claimed that Higgins and Bushnell don't get along as Higgins is a great guy, and they should separate. According to Bushnell's Instagram posts, she spent a weekend in Nashville without Higgins and went straight to Mexico. Due to it all of the pair's fans suspected that there was some trouble in their relationship.
Image: Ben Higgins and Lauren Bushnell
Source: eonline.com
During an interview with US Weekly, Bushnell revealed that both she and her fiancée are focusing on themselves, the things they want to do and are passionate about. She has a blog currently and she is busy working on it and taking it to another level. She also said that both of the pair is busy on thinking about their future.
Ben Higgins and Lauren Bushnell wedding
During an episode of the reality show 'Ben & Lauren: Happily Ever After', Higgins puts a break on their wedding plans as he declares that their wedding is off.
Image: Ben Higgins and Lauren Bushnell
Source: wetpaint.com
It seems like Higgins and Bushnell will not get hitched in 2017 as Higgins also claims that he wants to know Bushnell more before taking such a big step. He says that he would be glad to share his wedding plans and date but they don't have it yet. He said:
'People have watched us get engaged but one of the things that we've learned post-Bachelor is that it's important to get to know each other too and that's what Lauren and I want to do.'
Video: Ben Higgins and Lauren Bushnell after they called their wedding off
The pair claims that they don't want to take another step and regret it later. During an interview with People, Higgins said that the couple doesn't want to look back when they are 50 and feel guilty about not spending more time being engaged.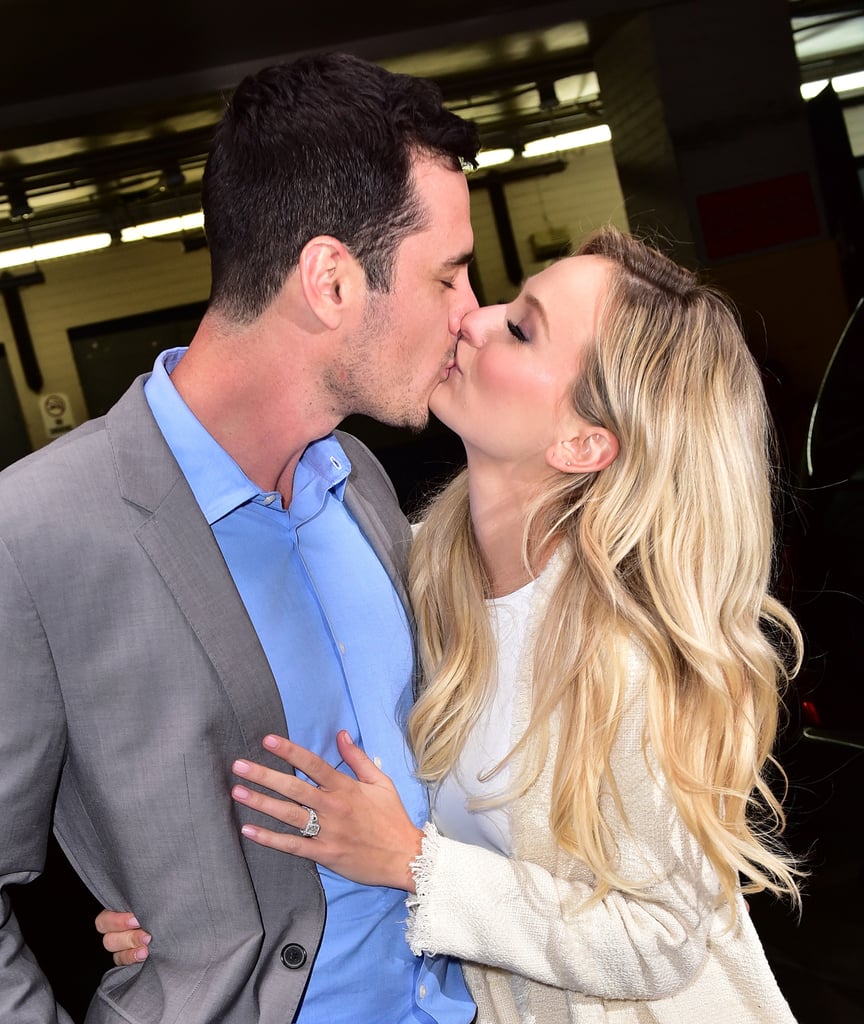 Image: Ben Higgins and Lauren Bushnell
Source: popsugar.com
As of now, Higgins and Bushnell's relationship has been going pretty well. We hope to hear their wedding news really soon.
We know its hard to find a true love but sometimes you think that you deserve more and break up with the one you have. Let's hope this doesn't apply to this couple and they try to figure out their problems and rise in their relation. Best of luck!