We all are curious about the net worth of Alejandro González Iñárritu, the husband of Maria Eladia Hagerman, the man who helmed the Academy Award-winning tale of survival, 'The Revenant', and the man who is only the second person in 65 years to claim two successive Academy Award for his work as a director.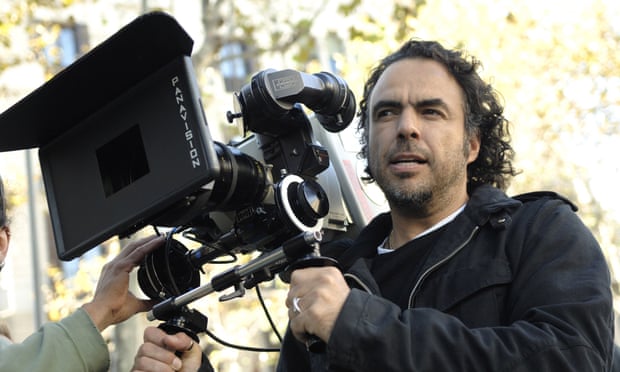 The 53-year-old Mexican is believed to own a net worth of around $20 million. The credits of his income have been comprised of a number of credible sources and websites as there are several factors that contribute to a celebrity's net worth such as taxes, management fees, investment gains or losses, marriage, divorce etc. Iñárritu has staked his claim as one of the established directors of our generation while the awards and the critical acclaims his films have garnered back it up.
In 2000, Alejandro González Iñárritu tried out his luck as a director with his feature film 'Amores Perros'. The film was nominated for the Academy Award for Best Foreign Language Film. The recognition meant that Iñárritu grew in leaps and bounds as a director and went on further and directed several award-winning films such as 21 Grams (2003), Babel (2006) starring Brad Pitt, Biutiful (2010).
The awards list of the very talented Alejandro González Iñárritu is one to surely envy. Iñárritu has left no stone unturned to grow himself as a director, composer, and writer. He won the Best Director Award at the Cannes Film Festival in 2006 for the movie 'Babel', his first major honor as a director. The movie itself went on to receive seven nominations at the 79th Academy Awards, winning one. Iñárritu has also directed advertisements and has won Creative Arts Emmy Award for his work on Procter and Gamble's 2012 ad "Best Job".
Alejandro González Iñárritu directed, co-produced and co-wrote his first comedy, 'Birdman' in 2014. The movie raked up four Academy Awards including the Best Director for the Mexican. And in 2015, Iñárritu came up with the concept of 'The Revenant' starring Leonardo Di Caprio. The movie was widely acclaimed and will be remembered as the one that won Leo his first Academy Award (He has been nominated five times). The director bagged his second successive Academy Award for Best Director, making him the only director in 65 years to win back to back Academy Award for Best Director.
Alejandro González Iñárritu is leaving big marks on Hollywood and is setting standards hard to emulate with his challenging and visually exceptional projects. Just at the time when Hollywood is being marred by diversity rows, Iñárritu is leading the ascendancy with his appealing projects.
Alejandro González Iñárritu is married to Maria Eladia Hagerman, the love of is life, and the couple parent two children after losing the first one in the mid-1990s. Iñárritu came to the spotlight for chastising US Republican Presidential candidate Donald Trump over his xenophobic remarks.
At this rate and surge, we can be all but assured that Alejandro González Iñárritu will give us more remarkable movies.