All eyes were on those stars who amazed audiences with their performance and at those who continued to live on to the expectations of their supporters, and the 80-year old actor, Morgan Freeman was one of those stars.
Morgan Freeman was awarded the SAG Lifetime Achievement Award at Screen Actors Guild Awards on Sunday, January 21. And besides his award and acceptance speech, the actor was in focus and all thanks to his nude-colored left glove, throughout the event.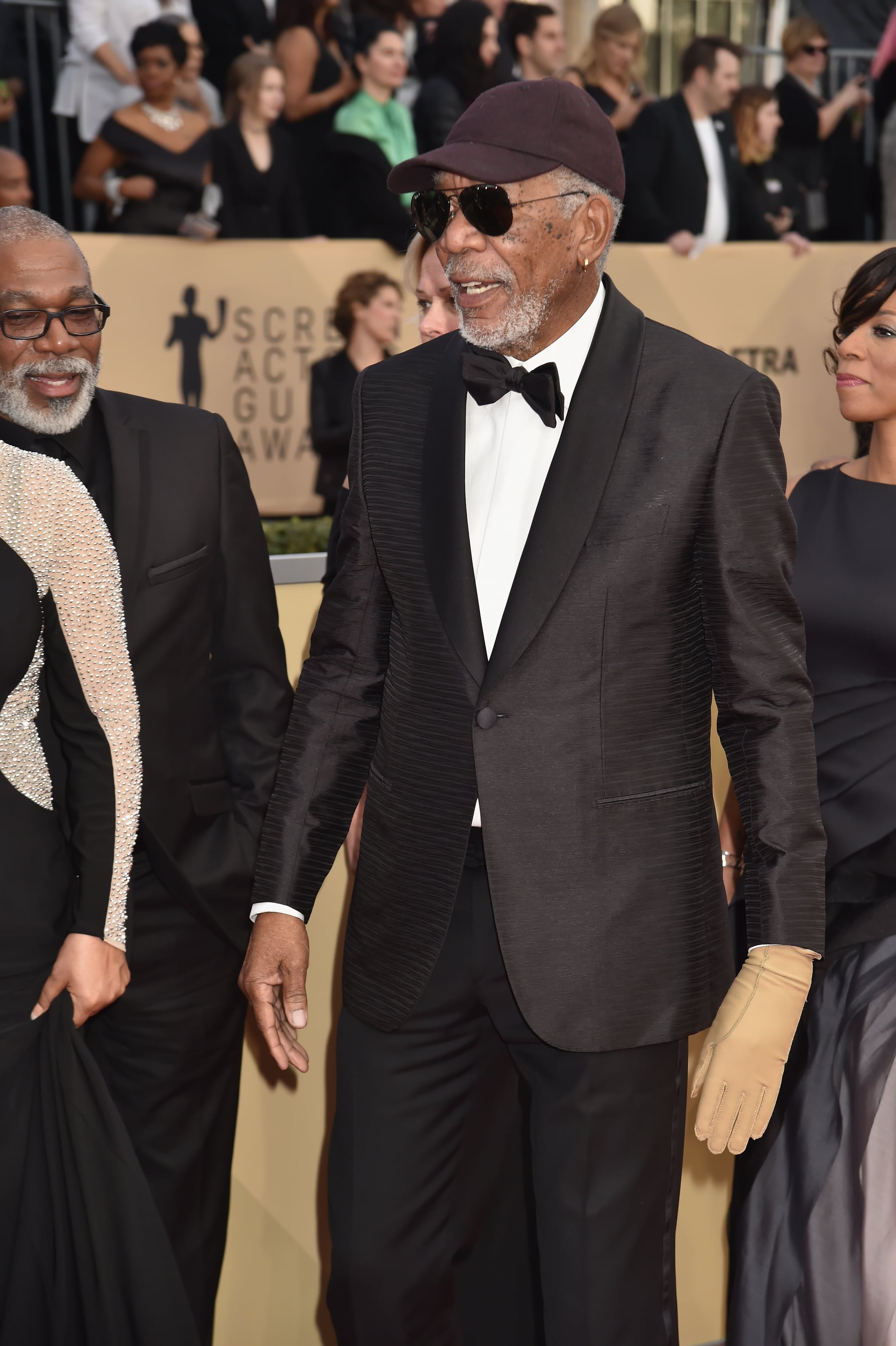 Morgan Freeman at Sunday's SAG Awards
Source: POPSUGAR
The Dark Night alum has been putting on the glove for 10 years, but why? Well, the answer proportionally does with a 2008 car accident, the Mississippi accident in August 2008 which left Freeman with his left hand paralyzed.
Video: Morgan Freeman seriously injured in 2008' Mississippi car accident
I suffered nerve damage and it hasn't gotten better. I can't move it,
Freeman told PEOPLE back in 2008,
If you don't move your hand, it will swell up. Do you know you move your hand about a million times a day?
For years the veteran actor continues to be in pain from fibromyalgia, a disorder characterized by widespread musculoskeletal pain, and he wears the glove to keep the systematic blood flow in his hand.