Ashley Tisdale is married to musician Christopher French. However, the news of this couple's wedding is not new. They have already passed their second wedding anniversary. Their relationship seems to be going really perfect.
Image: Ashley Tisdale and Christopher French
Ashley Tisdale and Christopher French's marriage
Image: Tisdale and Frend on their wedding day
Tisdale and French did not even date for a whole year, but they decided to get married. French proposed Tisdale in August 2013 and luckily her answer was 'YES'. They tied the knot on 8Th September 2014. During an interview with Ryan Seacrest, she accepted that everything happened in such a rush and the wedding was totally unexpected to her. She said: "I think I've obviously been in long relationships in the past, but I think because of knowing what I wanted, I wouldn't have gone into a relationship if it wasn't what I wanted. And I think from the moment that him and I met, I just knew it."
Tisdale and French celebrate their 2nd wedding anniversary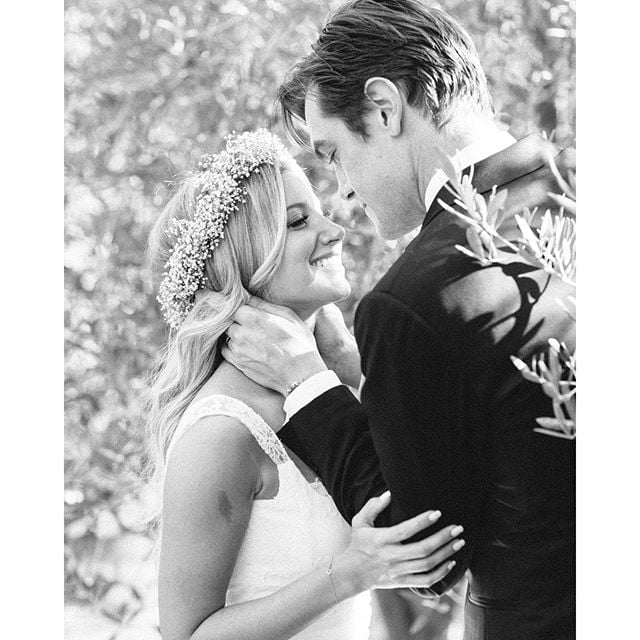 Image: Still from Tisdale and French's wedding
It has not even been two weeks that Tisdale and French celebrated their second wedding anniversary. This pair did not reveal how they celebrated this day but they both were seen posting sweet photos on their official Instagram account.
Their cute Instagram posts
Tisdale's post included an amazing capture from her wedding day, where French is seen holding her hand and walking her down the aisle. It reminded us of the amazing day when Tisdale got married to the man of her dreams. She even captioned: "Two years ago was the best day of my life. I married my best friend. @cmfrench you're the most patient, understanding, and supportive husband. Thanks for loving me the way that you do!"
Talking about her dear hubby, even French posted the same photo, which had the caption: "2 years ago I made this beautiful little woman my wife. Happy Anniversary @ashleytisdale I love you more every day."

Ashley Tisdale talks about being married
Video: Tisdale talks about her marriage
When Tisdale was asked about her marriage life, she admitted that it's going really great. During an interview with E!News, she said: "It takes a long time to get to that, I think. There's definitely been past relationships where I've been like 'this is so hard, is this how it's supposed to be?' And then you get to The One and you're like 'Oh my god! if only I knew that this is what it's like.' So it's amazing."

They are so much love but are not afraid to show it. Despite completing two years as a married couple, they do not have any children. Their relationship is going so well, thus there are no rumors of divorce between them.