Married for 8 years now Eric Winter and Roselyn Sanchez has been giving us relationship goals from their adorable red carpet moments to their lovely relationship with daughter Sebella Rose Winter.
With no further delay let's jump into what the couple is up to and also take a look back at their intimate wedding.
How did their relationship start?
Unlike other celebrity, their story is short and sweet and contains nothing but a whole package of love.
At their first meeting, both of them were already married and divorced from their previous relationship. Eric was married to Allison Ford which ended in 2005 and Roselyn was previously married to Gary Stretch which ended in 2001.
Roselyn Sanchez and Erick Winter
Source: People
They first met at an L.A party in 2005, then started dating after their many meets. In Mammoth Lakes, Calif on December of 2007 Eric proposed to Roselyn on a casual date. He says he was frightened to get NO as the answer. However, he took a big step and asked Roselyn to be the love of his life forever.
He even said he dropped the question while they were enjoining a kayak ride. As he expressed the feelings of that moment, he claimed,
"I was petrified she would drop the ring.It never left the box.She accepted; I shut the box and told her to she could see it again on land."
Following the proposal, a year later on November 29, 2008, the couple tied their knot in Old San Juan where 250 guests were present. Now, they are happily married for 8 years.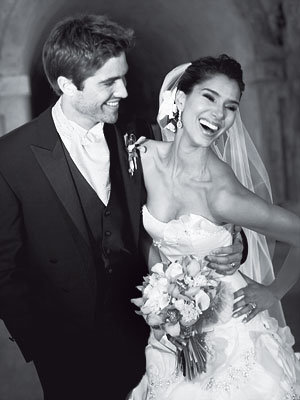 Eric and Roselyn looking all happy on their wedding
Source: Pinterest
You May Also read: David Beckham and Victoria living happily even after their 17 years of marriage
Is one child not enough for the couple?
Well, for this couple it's a big NO. Eric and Roselyn welcomed a baby daughter into their small world after about four years of staying as a married couple.They named her as Sebella Rose Winter.
She is five years old now, however, the husband and wife are not satisfied with the size of their family as in 2014 she said she would love to have another baby.
Back then she said to People,
"I don't want Sabella to be an only child. I come from a big family, and I don't know if it's because I grew up with so many brothers, but I do want her to experience what it is to have a sibling."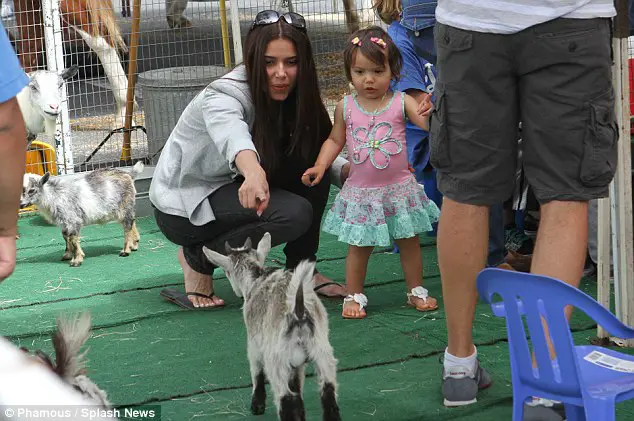 Roselyn and Daughter Sabella
Source: Pinterest
And furthermore, she continued by saying she wants a baby son instead of a daughter because she grew up with three brothers and understand how male energy is. She says she wants to give Sabella a little brother.
What she said was true. The happy family of three is now going to be four. She first announced this good news on Instagram when she posted a picture of her daughter Sabella celebrating Father's Day with the caption "I am going to be the BIG SISTER. Happy Father's Day."
Eric posted the same photo on his Instagram with the caption, "What a blessed Father's Day!,'adding that '@roselynsanchez had this photo done for me,' and effervescing:'So excited to share the news! No better gift!'
The couple seems all happy to welcome their second child after all Roselyn dream to shower her daughter Sabella with the love of a small sibling is going to come true.