The news about two lovers being together for a very long time excites us a lot because of too much breakup dramas that we encounter each day. Actress Britt Robertson and Dylan O'Brien are a young beautiful pair who have been together for a long time and is an inspiration for several other couples.
Dylan and Britt are one of the most renowned young couples in Hollywood film industry whose relationship seems to be intact. They are going great in not just their love life but also their career. Let's have a look at their relationship:
Dylan O'Brien and Britt Robertson first meeting and kiss
Britt and Dylan, who first had an encounter on the set of the romantic movie 'The First Time', are still dating. As reported by ">Hollywire, Britt felt quite uncomfortable while kissing Dylan during a scene in the movie, but when they clicked, she felt like she wanted to kiss him all the time.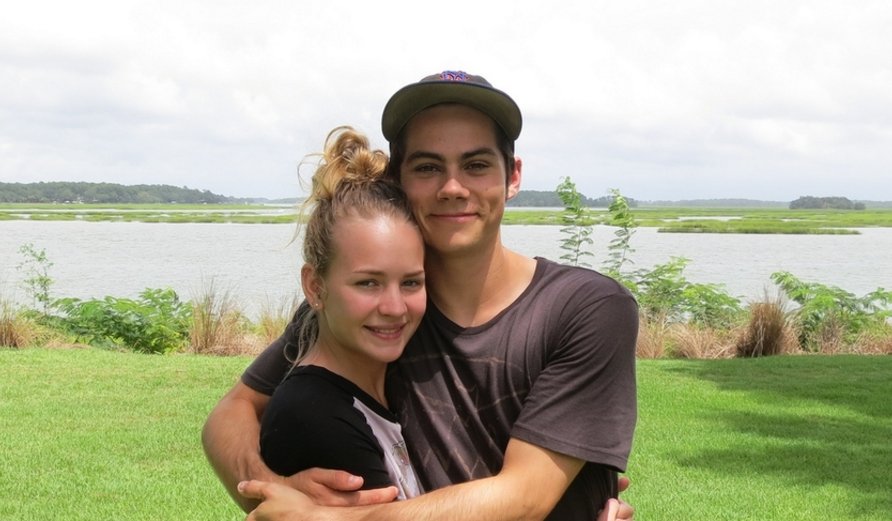 Britt Robertson and Dylan O'Brien young
Source: Twitter
As we know that all relationships have good times and then bad, Britt and Dylan's journey wasn't always straight. They broke off and got together again multiple times. Yet, there are no reports of either of them seeing someone else. In fact, they were even said to have engaged once which turned out to be a hoax.
The secret to Dylan O'Brien and Britt Robertson relationship
It amazes us that Dylan and Britt's love-life is pretty amazing despite the fact that they both are super busy in their career. In a 2015 interview with Teen.com, Britt revealed the secret.
Britt Robertson with her beau Dylan O'Brien
Source: Filmstars
She said:
You know, you just find the time to be with one another. Truthfully, I think it helps that we both have our work going on at the same time. It keeps us satisfied and separate from each other. Having time together becomes a bonus.
Britt Robertson other affairs and relationship
Before dating Dylan, Britt was in a relationship with Logan Henderson in 2011 and Gregg Sulkin in 2010. It seems like Britt was meant to be with Dylan and that is why it didn't work out with anyone else.
Watch Britt Robertson Reveals Craziest Thing She Did for BF Dylan O'Brien:
Besides, Britt has also been linked with her 'The Longest Ride' co-star Scott Eastwood. The pair's rich on-screen chemistry and good friends outside of the set made people believe that there was something going on between them. However, they proved to be nothing more than good friends.
Also Read, Scott Eastwood boat trip with girlfriend Maddie Serviente.
Britt Robertson with co-star Scott Eastwood
Source: Pinterest
Yet, you might want to know that filming intimate scene in the movie with Britt did turn Scott on. According to ETonline, Scott said:
Being in a shower with a beautiful, sexy woman[Britt Robertson] -- I was turned on! I had fun!
Despite their past, Dylan and Britt's relationship inspires a lot of young couples who still have hope in love and togetherness. It is rare to find such kind of love in the world where people are constantly deceived and cheated by their partner.
Have Dylan And Britt Broken Up?
Dylan and Britt's relationship was once the talk of the town. The couple made headlines every time they stepped out together.
However, recently there are rumors that they might have broken up. The couple has also not been seen together for a long time, which is also one of the reasons all these rumors have made it to the media.
Besides, the actor was also recently seen with actress Chloë Grace Moretz, which is assumed to be a date night. The duo reportedly went to The Nice Guy nightclub separately but was spotted in the same car as they left.
All these have further escalated the rumors of them being in a relationship. However, they have not addressed the speculations publicly.