There are only a few people who have no idea of who Roger Federer is. If you are one of them, then let us remind you that Federer is the legend of Tennis. Over the past years, Federer's net worth has always been a matter of interest for all the people.
Federer has an estimated net worth of $450 million. Amazed? You might have just wiped your eyes, but that won't change the figures. Read the full article to get the details about his career and the awards that he has won. Also, know how he earned such massive net worth. Not to forget the houses and cars that he owns.
Stay with us.
Inside Roger Federer's huge net worth
According to Forbes, Federer earned $64 million in 2016 which made him the fourth highest-paid athlete in the world. Over his career, he has won $250 million solely from the prize money.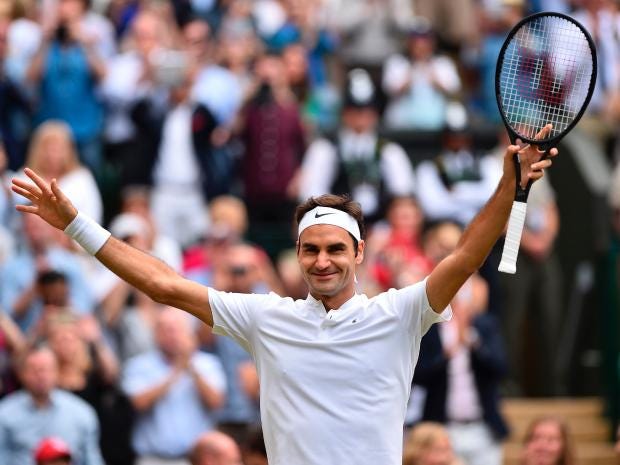 Roger Federer
Source: The Independent
He also makes a lot of money with his off-court appearances and endorsements. Federer holds the most impressive endorsements and his brand value is a whopping $29 million.
Roger Federer house and car
Federer lives a normal life outside the court but he surely has quite a taste when it comes to houses and cars. He owns a lakeside penthouse located in Wollerau, south of Zurich which is the largest city in Switzerland.
Roger Federer Zurich lake house
Source: Daily mail
In 2008, he bought a gorgeous mansion in the Swiss village of Valbella, Lenzerheide-Valbella ski area in the canton of Graubunden.
Federer drives Mercedes and Rolex appears to be his favorite brand when it comes to watches. Quite a taste. Besides all these, he makes different ad appearances, which helps him make more money and that, of course, add up to his net worth.
Roger Federer successful career
Federer began playing tennis at a very young age. He joined the Basel junior tennis program when he was just 8 years old. He joined the Switzerland's national tennis training center at 13.
Young Roger Federer with Tennis Racket
Source: Tennis World USA
Roger became the winner of the Wimbledon junior singles and double titles as an amateur due to which he became the #1 ITF player in the world.
Roger Federer winning Junior Grand Slam Champion
Source: Australia
In 2001 he won his first ATP singles title. Soon after that Federer began winning one after another match. Unstoppable!! He became the number one player in the world and held the position from February 2004 to August 2008.
Roger Federer house and car collection:
Till date he has become the winner of the Wimbledon championship seven times, the Australian Open four times, the US Open five times and French Open once.
Roger Federer with his three ATP Awards
Source: China Daily
Federer's list of awards is so long that we won't be able to name them all at once. He has won numerous awards for his performance from 1998 to 2016. To name a few, he has won ESPY awards, BBC overseas award, Laureus World Sports awards multiple times.
Thus after all his performances and after all these years of hard work, we can conclude by saying that Federer is one talented person who has earned such huge amount of money by his hard work and dedication.
A legend like him is born only once in a lifetime. We don't say that every other guy can be him, but he stands as a true inspiration without any doubts.
Also find out how much is the net worth of renowned tennis player Rafael Nadal.
For more information about your favorite celebrity keep in touch with Frostsnow.