Which country, do you think, have gorgeous women? Each of you might have your own distinct answers, but let us tell you that no woman is less pretty than the other and American-Vietnamese model Elly Tran is one of them who has successfully won our hearts for many years now. We can't ignore the reality that the exquisite star is a beauty goddess.
It is Elly Tran that we are talking about who is 31 but looks younger than any 18 years old girl. So, is the Vietnamese beauty married or single? Does she have children? Let's find out:
Who Is Elly Tran?
1987 born Elly Elly's original name is Elly Tran Ha. She is a renowned Vietnamese model who became successful in maintaining her image in the United States of America as well. However, she is already back in Vietnam now.
SEE: How much the 30 Years Vietnamese Model Elly Tran Earns from her Profession. Details of Her Lifestyle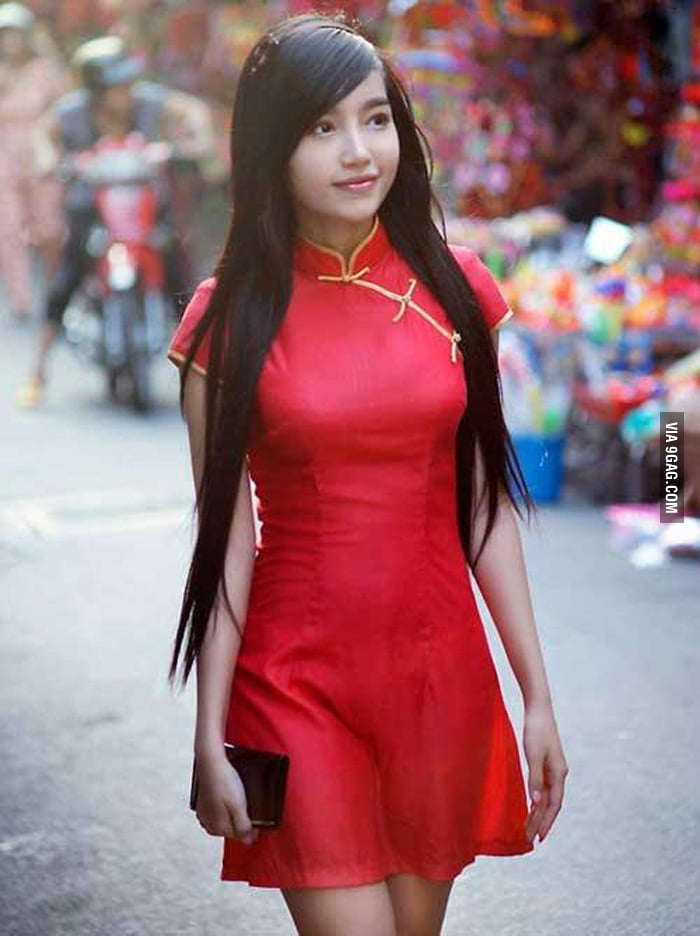 Elly Elly Source: 9Gag
The secret to Elly's success goes to her youthful beauty and the ample assets that have a lot of men following her, but the real question is: Who is Elly following?
Elly Tran Is Happily Married-Know About Her Husband
After strong speculation, we concluded that Elly has no boyfriend in her life. In fact, she isn't dating anyone either. The reason behind it is that she is happily married.
Slide to view glimpses of Elly Elly's wedding
Source: Elly Elly's Instagram
On 8th May she shared a few photos from her big day. We cannot miss talking about how gorgeous Elly looked like a bride. Her husband also looked equally dashing. They both looked delighted on their big day.
As mentioned above, she is quite secretive regarding her personal life thus has not revealed detail information about her husband and married life yet.
Elly Tran's Children
Just in case you might not know, Elly is a mother of two children. She gave birth to both of them before getting hitched to her better half.
Vietnamese model Elly Elly is a proud mom of two kids.
Her kids are super adorable that will make you want to cuddle with them all the time. She often posts impressive photos with her children on her Instagram.
Outfit Goals
Elly matches her outfits with her kids most of the time. Have a look at some of the photos of the mom-kids pair.
She doesn't look any less than a fairy.
Blue seems to be the color for that day. The brother-sister duo along with their mother look super cute in their attire.
Elly and her daughter look super cute in a traditional outfit:
Although Elly doesn't talk much about her relationship with her husband, we believe that she was handling her love life perfectly yet mysteriously. We hope the lovey-dovey couple's relationship doesn't end up in a divorce.
Congratulations to the couple!
For more updates keep in touch with Frostsnow.