People having true taste in music know that country music simply is bae. It has not just been successful in winning hearts but also in uniting. Today, we have brought you the story of two country musicians who met, fell in love and got married. It's American Idol contestant Kellie Pickler who has been married to her husband Kyle Jacobs since 2011.
How's Pickler and her relationship with Jacobs? Do they have any children? Let's find out:
Who is Kellie Pickler's husband Kyle Jacobs
Pickler's husband Jacobs is also equally passionate about country music. He has been working with 'Curb Music' and has written so many amazing songs such as Garth Brooks' hit single, 'More Than a Memory'.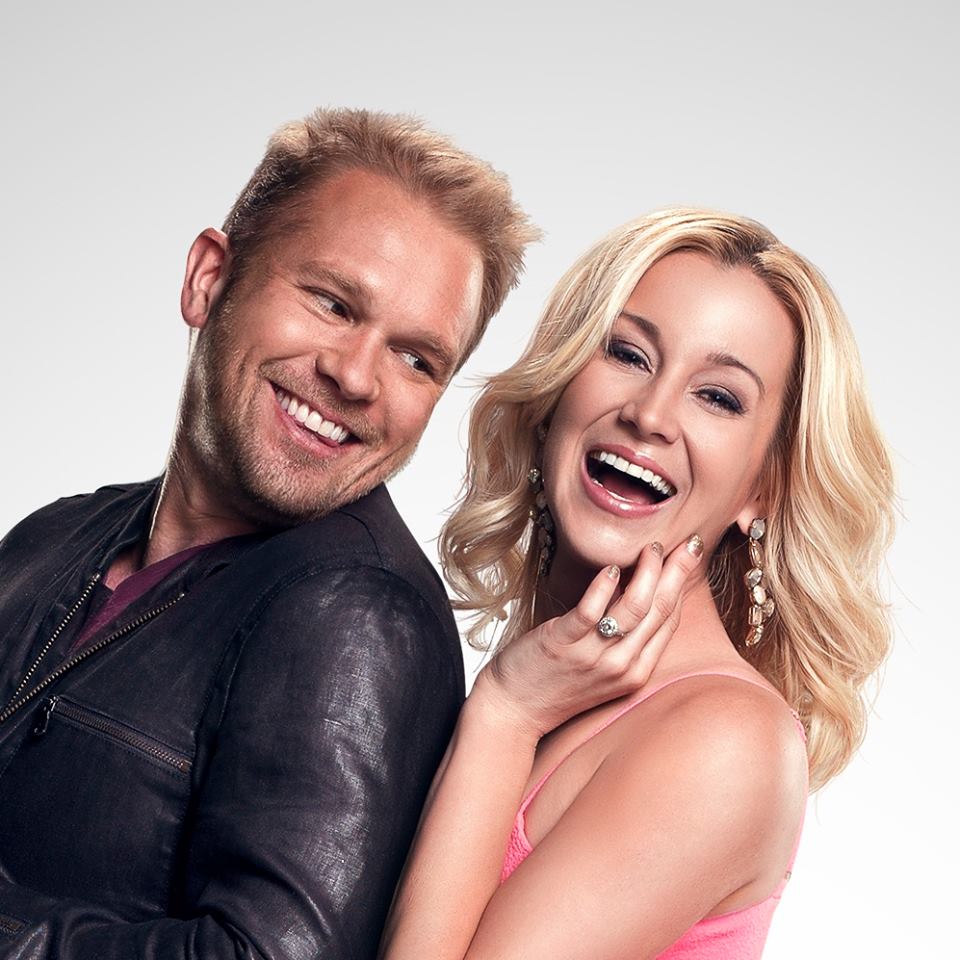 Kellie Pickler and husband Kyle Jacobs
Source: Country music rocks
Besides, he has also written for some renowned artists such as Trace Atkins, Craig Morgan, Jo Dee Messina, Tim McGraw, Kelly Clarkson, Clay Walker, and Scotty McCreery.?
Kellie Pickler and Kyle Jacobs first meeting
The pair began dating in late-2007 after they met a bar through their mutual friends. In an interview with HNGN, Pickler remembered the pair's first meeting and said that they ended up sitting together along with other friends. They talked and got along really well. They even wrote songs together later on.
Kellie Pickler and her husband Kyle Jacobs
Source: Daily entertainment news
Kellie Pickler and Kyle Jacobs wedding
15th June 2010 was a great day for Pickler as it wasn't just her late grandmother's birthday, but Jacobs proposed her on the very day. Pickler recalled the night when Jacobs proposed her and said:
"It was the most spiritual moment. We would've gotten married that night had there been a preacher walking by."
Initially, the couple had planned a huge wedding but later they felt lost and realized that bigger isn't better. During an interview with PEOPLE, Pickler said that it's not glamorous when two people get married, rather, it's about the bride, the groom, and the God.
They got hitched on 1st January 2011 in a small wedding ceremony on a private island in the Caribbean. Pickler says that she is out of words when she wants to describe her wedding ceremony which took place among the couple, God and the minister only.
Kellie Pickler and Kyle Jacobs kids
Although Pickler and Jacobs have been married for so many years, they don't have children yet. When questioned, Pickler says that the responsibility that comes with kids is a fad. She says:
"When Kyle and I are ready, then we will maybe cross that bridge if it ever gets here. Maybe life gives us a surprise, but we're married and we have stability in our lives, so if that does happen, we are prepared."
Watch Kellie Pickler and Kyle Jacobs play the newlywed game
It seems like we'll hear some good news from the heavenly couple really soon. Till then, all we have to do is wait.