Pretty Little Liars' Maxwell Huckabee is a child actor. He is not only cute but is equally talented. He has been very successful in capturing the heart of many people because of his amazing acting skills since a very young age. At present, Huckabee's career is amazing and his personal life is equally perfect too. As Huckabee is too small to live on his own, it's obvious that he lives with his parents. Let's find out more about this talented star.
Maxwell Huckabee and his glorious career in Hollywood
Huckabee made his first acting debut in 2006. He appeared in the reprisal episode of the fifth season of 'Alias'. In the same year, Huckabee also appeared in 'CSI: Crime Scene Investigation'. However, his career did not just stop there. Huckabee could be seen as young Robert Draper in 2007's 'Mad Men'.
Image: Still of Maxwell Huckabee from 'Dexter'
However, his appearance as Dexter Moran in Dexter season 1 and 2 brought him much fame. In 2008, Huckabee gave an amazing performance in 'Bones' and the pilot episode of 'The Deep End'. In 2012, he appeared in 'Pretty Little Liars'. Besides, he can also be seen on other amazing movies such as 'Chuck', 'The Deep End' and 'Bones'.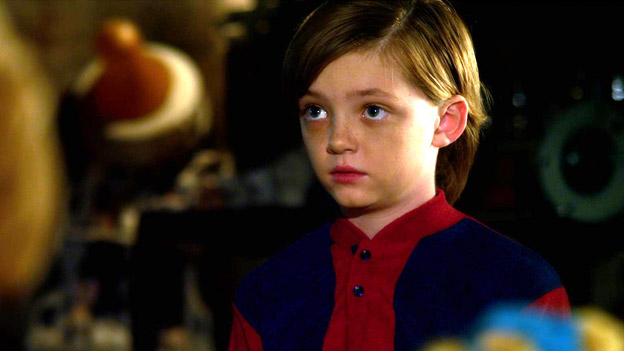 Image: Still of Maxwell Huckabee from 'Pretty Little Liars'
Maxwell Huckabee is inactive in social networking
Despite being famous and adored by many, Huckabee is inactive on social networking sites. He created a Twitter account on 8th June 2015. He posted on his Twitter that he opened his Twitter account on the fifth anniversary of 'Pretty Little Liars'. Sadly, he hasn't updated anything since then. It seems like Huckabee's parents are very conscious about their son's personal life. They seem to keep it a secret. However, we agree with their decision as Huckabee is too young for the media and paparazzi attention.
Image: Adorable Maxwell Huckabee got looks and charm
Maxwell Huckabee is the next possible superstar
In a short period of time, the little bundle of joy has been able to win the hearts of many. Looking at his amazing acting skills and performance, we can say that he has amazing future ahead of him. He could be the next superstar of Hollywood. However, he might get lost in the stardom too. Who knows the future! However, the only thing we can do now is, give our best wishes to this lovely kid.
Image: Adorable Maxwell Huckabee
Please leave your opinions about Maxwell Huckabee in the comment box below.