Growing up in a large family may be a pleasant memory for some and quite horrendous for others. In the case of the oh – so - famed Skarsgard family, everyone seems to be so much in love with each other. And, mind you, the family's three generations live within a four-block radius. And according to Alexander Skarsgard, growing up with siblings and cousins up and down your alley all life long makes you love kids even more in your older years. That is why Alexander had gushed about wanting to have kids of his own someday.
Alexander has seven siblings from his father's, Stellan Skarsgard's, two marriages. Even after Stellan's divorce, both his wife and ex-wife share a cordial relationship with all of the family members. And what's more, this 'extended' family has family's social gatherings almost every night of the week.
However, this 39-year-old Swedish hunk did reject any rumors of him getting hitched with his girlfriend of one year, British model Alexa Chung.
Recently seen in the Tarzan movie with cutting edge physique, Alexander swept away the questions about him tying the knot with Chung with such an elegant mockery that only Alexander could pull off.
Alexander genuinely seemed surprised when he was asked if it was true that he was getting married; the witty actor jokingly said, "Wow, I hope I'm invited. Wow, thank you."
'Are you getting married in the next year?' the questioning continued. 'Not that I know of,' the actor further displayed his way with words. 'But if it's in a gossip magazine, I guess it's probably true, so I better get started.'
However, when asked about what he looked for in his partner, Alexander said, "I like women a little aggressive. I don't like someone who takes themselves too seriously".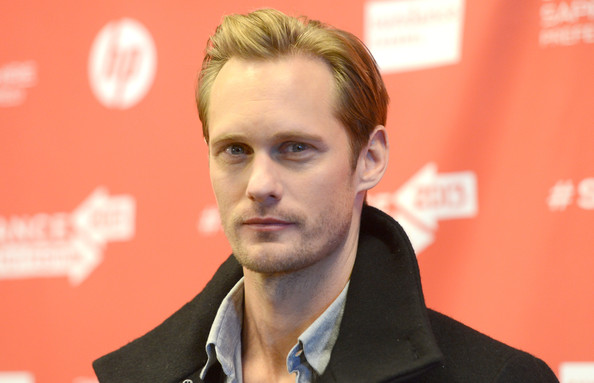 Well, is Alexa up to his mark of being "aggressive" and "not too serious"? We will leave that for the duo to decide. As of now, it may be safe to keep on dreaming about the chiseled muscles of this hunky Skarsgard.