American television sportscaster Al Michaels is a very respected and learned man. He has a commanding voice and alluring personality. This amazing man has a jaw-dropping net worth of $20 million. Similarly, his salary is also high.He has worked very hard to earn such huge net worth. However, Michaels lives a very exquisite life at present. He has a mansion with swimming pool in LA. Let's find out more about it.
Al Michaels' house in Los Angeles
Michaels owns a house in Los Angeles, California. We don't think that calling it 'house' might be suitable because it is an exquisite mansion that has a swimming pool and other additional features. He has lived in it for many years along with his wife Linda.
Image: Al Michaels
AL Michaels' second house in Indian Wells
Despite owning a house in LA, Michaels bought another house in 2007. Michaels second home is located in Indian Wells, California. It is located in a private residential golf community at 'The Reserve Club' and was built in 2001. His Indian Wells mansion has 4 bedrooms, 4.5 bathrooms, swimming pool, spa, built-in cooking area, and mountain views. It covers an area of 4,556 square feet. Despite the original price being $3,150,000, Al Michaels paid $2.8 million for the home.
Image: Al Michaels' Indian Wells house
AL Michaels is a golf lover
Sports lover Micheals is often seen playing golf.
Image: Al Michaels' playing golf
Al Michaels' glorious career
Michaels' career as a sportscaster began in 1964. He did the public relations for the LA Lakers then. He was also the sportscaster for the Miracle on Ice at the 1980 Winter Olympics and the earthquake-interrupted Game 3 of the 1989 World Series.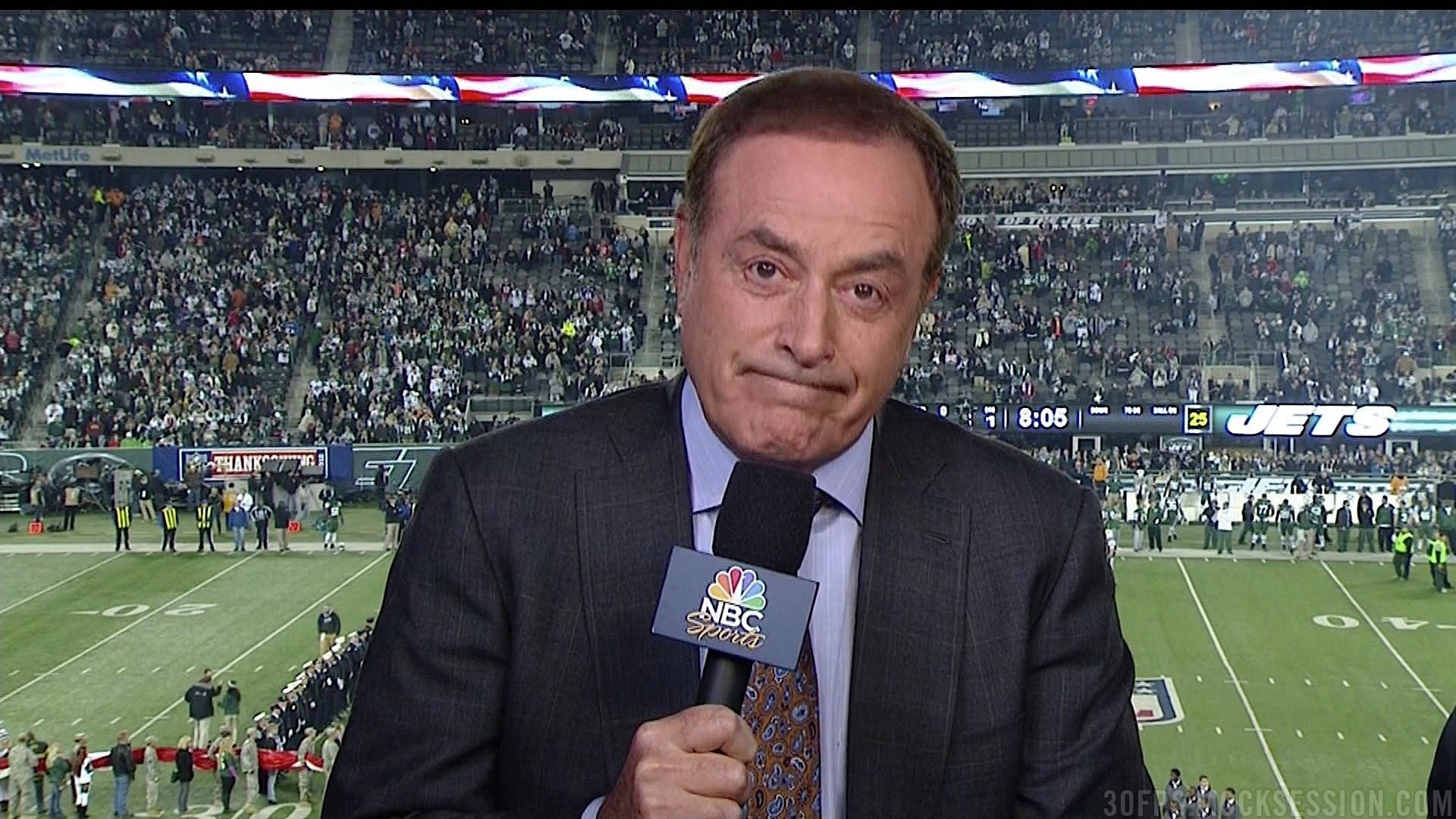 Image: Al Michaels
In 1968 Michaels called the Hawaii Islanders baseball team's game in the Pacific Coast League. He became the 'Hawaii's Sportscaster of the Year' in 1969 after calling the University of Hawaii's football and basketball team's play-by-play and high school football games. He also appeared in 'Hawaii Five-O's 'Run, Johnny Run' in 1970. His career did not just stop there, he got lots of another opportunity to work for various teams.
Later in 1977, Michaels joined ABC as the backup announcer on Monday Night Baseball. Later he covered various sports events at ABC.
This is how Michaels has earned his net worth.
Al Michaels' awards
Michaels is the recipient of Emmy Award for Outstanding Sports Personality (Play-by-Play Host) not once but five times. He also won the National Sportscaster of the Year award from the National Sportscasters and Sportswriters Association three times. He became the Sportscaster of the Year once each from the American Sportscasters Association and the Washington Journalism Review. He was also awarded a star on the Hollywood Walk of Fame in 2004. In 2013, he was inducted into the Television Academy Hall of Fame. Besides, he has also won a Pete Rozelle Radio & Television Award.
Image: Al Michaels
Isn't Al Michaels an inspiring man? Please leave your opinion about him in the comment box below.