Named the 'Sexiest Man Alive' by People magazine, Blake Shelton is an American born country singer, TV personality and songwriter. He is best known as one of the judges on the popular TV show The Voice.
In 2015, Blake faced a lot of rage from his fans. In the year, he announced his divorce with his second wife Miranda Lambert, and soon news flashed that he was dating The Voice co-judge and singer Gwen Stefani.
Born on 18th June 1976, the 41-year-old has been married twice but still has no children. Well, here, we are going to share some information about his previously failed marriage and his current relationship with Gwen Stefani.
Blake Shelton Has Been Married Twice, His Unsuccessful Marriages
Blake first got married back on 17th November 2003, with his longtime girlfriend Kaynette Gern. The pair started dating back in 2000 and tied the knot almost four years later.
Blake Shelton and ex-wife Kaynette Gern
Source: International Business Times
Unfortunately, the marriage did not work out for them as they got a divorce in 2006 and parted their ways ending their almost three years long marriage.
Blake Shelton and Kaynette Gern's wedding
Source: Pinterest
Following his divorce with first wife Kaynette, the singer did not date anyone until he met his second wife Miranda Lambert, a singer. Miranda and Blake met during the CMT's 100 Greatest Duets Concert.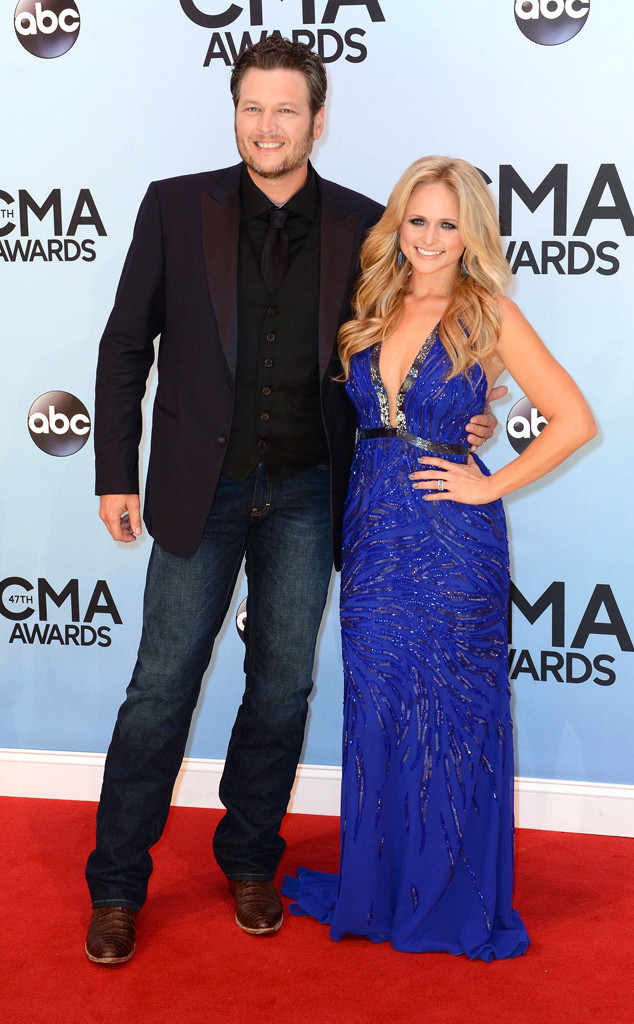 Blake Shelton and ex-wife Miranda Lambert
Source: E!
According to reports, they started dating in July of 2005, and both being singers, they worked together on numerous tracks. She even co-wrote Shelton's emotional song Over You dedicated to his later father and brother who passed away in a very short time period.
Watch the music video for Over You.
The pair dated for more than four years when finally Shelton popped the question to her, and they got officially engaged on 9th May 2010. Likewise, the following year, on 14th May 2011, the pair got married to each other in Boerne, Texas, in the presence of their friends and family.
Even though the marriage was very emotionally intimate, they announced their separation through an emotional statement.
This is not the future we envisioned and it is with heavy heart that we move forward separately. We are real people, with real lives, with real family, friends and colleagues. Therefore, we kindly ask for privacy and compassion concerning this very personal matter.
Their divorce was finalized just a day after the statement was released in July of 2015.
Blake Shelton's Relationship With Girlfriend Gwen Stefani
Blake Shelton and Gwen Stefani were rumored to have had a romantic involvement right after Shelton's divorce with his ex-wife Miranda Lambert.
And on 4th November 2015, it was confirmed by E! News that they were officially dating as they were not only spotted together on numerous occasions but also were also spotted together during the Halloween weekend.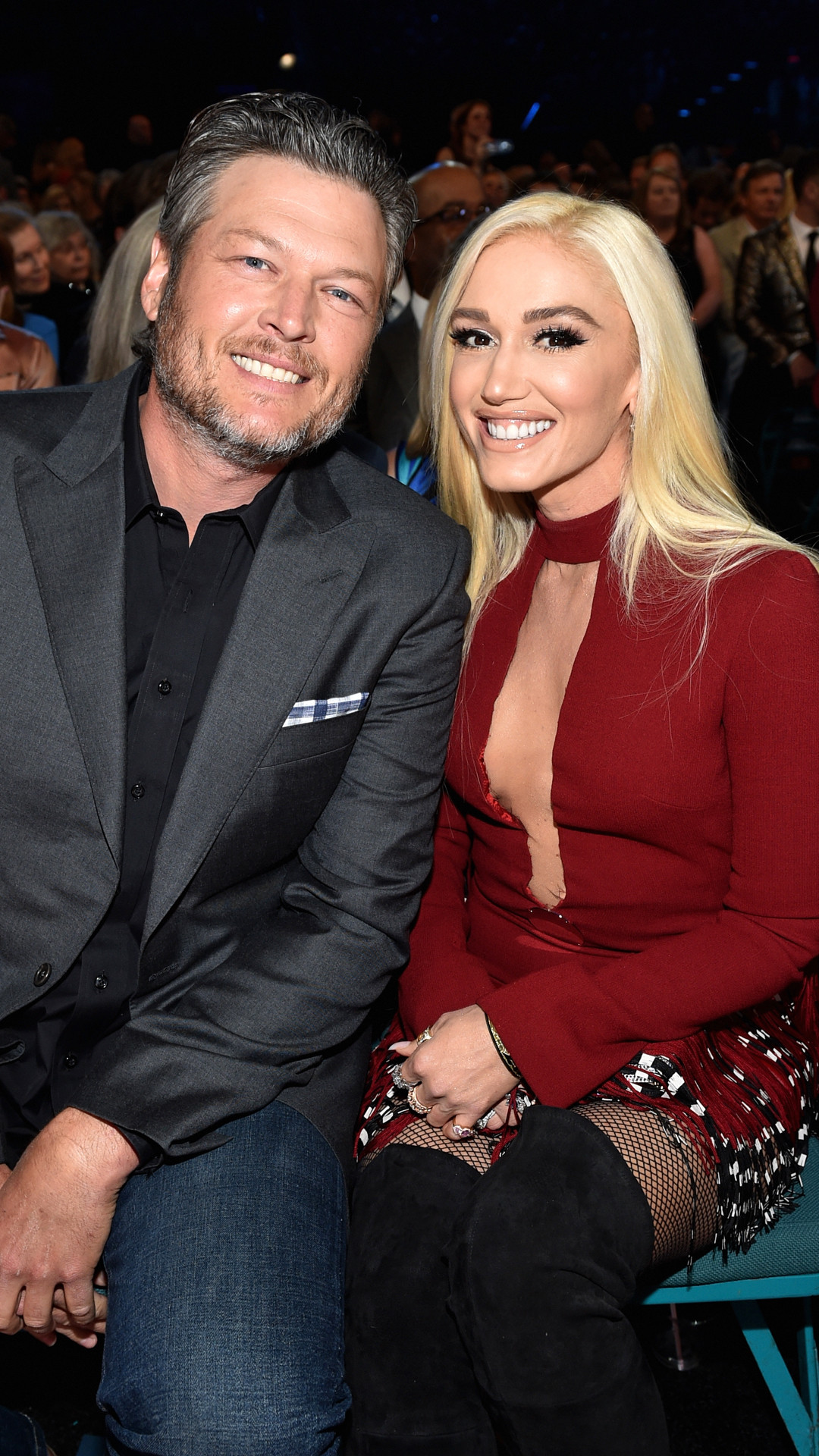 Blake Shelton with girlfriend Gwen Stefani
Source: E!
Must Read: Gwen Stefani and Blake Shelton Reportedly 'Hyper Focused' On Having A Child
However, their relationship was not taken positively by fans as they accused Gwen of being the reason behind the couple's divorce. As of 2018, they have been together for more than two years, and they are one of the most adored couples in Hollywood.
Watch Shelton and Stefani flirting in The Voice.
However, to date, some people still think that their relationship is not worth it. In 2017, Adam Levine stated that their relationship was disgusting as he expected them to be at least engaged. And the fact that they have not gotten engaged, we assume that he still does not approve of their relationship.
Nonetheless, what matters is that they love each other and people will have things to say no matter what.