In December 2001, Kimberley Guilfoyle married Gavin Newsom. Gavin is an American politician. He is the 49th and current Lieutenant Governer of California, after being elected in 2010 and re-elected in 2014. In 2003, he was elected the 42nd Mayor of San Francisco, the city's youngest in a hundred years.
They were a happy couple until they decided to end their three-year-long marriage. There were lots of rumors growing then. The San Francisco's Camelot couple separated officially in 2006.

According to a statement given by the pair, their career demand made it difficult to continue as a married couple. They both also agreed that the tremendous amount of love and respect for each other will never change.
Kimberly got married second time with Eric Villency, the president and chief executive of Maurice Villency, the furniture chain, which was founded by his grandfather. He is the host of "Idesign," a weekly program on the Fine Living television network. He graduated from the University of Wisconsin.
Their marriage ceremony was held in May of 2006 in a resort located at St. James, Barbados. They have a child together. However, this perfect looking couple couldn't be an ideal family for their fans and followers as their marriage couldn't last long. The couple announced they are separated and filed for divorce on June 23, 2009. Their divorce was finalized in 2010.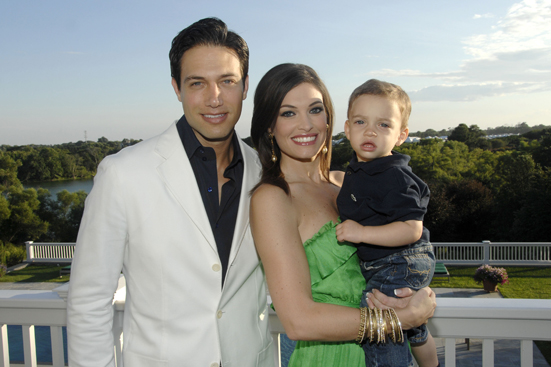 After her second divorce, there were a lot of rumors of Kimberley having some secret affairs but they haven't been confirmed, yet. According to that, Kimberley has been single since 2009 and hasn't shown any interest in getting married for the third time. So, we can agree to some extent that Kimberley has actually decided not to get married again.
9th March 1969 born Kimberley Guilfoyle is one of the co-hosts of 'The Five and Outnumbered' on the Fox News Channel. Have you heard about the most watched cable news program of 2015 in the US, 'The O'Reilly Factor'? She's also a part of it. She is also a guest host for the criminal stories show and news program 'On the Record w/ Greta Van Susteren' and Fox News's Hannity .
San Francisco born Kimberly graduated from the University of California. While she was studying law, she worked as an intern in the district attorney's office in San Francisco. She began to model for local department stores including Macy's. Kimberly also modeled for Victoria Secret's lingerie for a bridal magazine.