Mexican actress África Zavala can have any men get down on their knee with her magnetic personality and glamorous looks. Zavala is regarded as one of the sexiest and hottest Mexican actresses and she never fails to make people wowed every time she flaunts her well-toned body and sexy figure.
So, there is no doubt that she lives inside the heart of million, especially men and all want to make her their life partner but the major question that arise is if she has someone special who lives inside the heart of this gorgeous lady. Well, the answer is "Yes". The La doble vida de Estela Carrillo actress has a handsome boyfriend who she deeply is in love with.
Who is that lucky guy? Let's find out. Read the full article for the details. Just stay with us.
África Zavala Dating Boyfriend Eduardo Yáñez: Wants To Get Married!
The 32-year-old actress, besides, is also a model and has appeared on the cover of various renowned magazines like Oren and Laguia.
Hot and sexy topless Mexican actress and model Africa Zavala on the magazine cover
Source: twitter
As we mentioned earlier, Africa Zavala is in a romantic relationship. She has been dating a popular Mexican television and film, Eduardo Yáñez. They even have appeared together in movies. They first met on the set of the popular Mexican television series Amores con trampa.
Romantically linked boyfriend and girlfriend: Eduardo Yanez and Africa Zavala sharing their kisses
Source: Univision
While filming the series, they fell in love with each other and eventually started dating. However, their relationship was only confirmed in September 2015 by Itatí Cantoral, another co-star of the series and the pair too didn't deny their relationship.
Romantically linked boyfriend and girlfriend: Eduardo Yanez and Africa Zavala
Source: Univision
In regards to their meeting and relationship Africa once quoted;
What you saw in the telenovela was reality, they met and it was a magic of God,
Their relationship looks strongly bonded and it looks like the couple may end up getting married.
Soon-to-be husband and wife: Eduardo Yanez and Africa Zavala
Source: Univision
Regarding their marriage, Itati told the Mezcalent news agency;
Yes, I would love it! They are going to be immensely happy, because I saw it in the novel,
We too wish them all the very best and forever happiness. Eagerly waiting for their wedding bells to ring!!
Past Love Affairs And Relationships of Africa Zavala
Prior to Eduardo, Zavala dated a couple of boyfriends: Jorge Coch and Alejandro Ibarra. Let's learn her relationship with them in brief.
Relationship With Alejandro Ibarra
Firstly, Africa Zavala dated a Mexican actor and singer Alejandro Ibarra.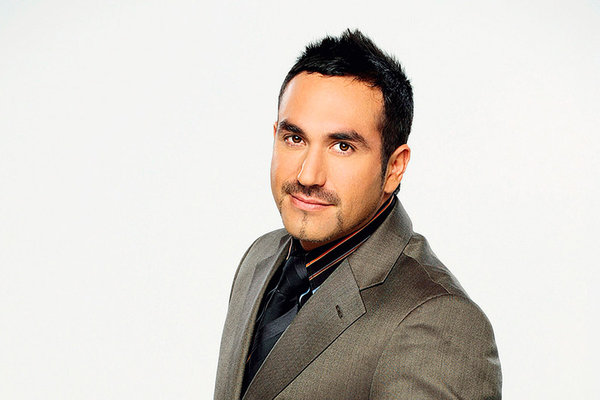 Africa Zavala's ex-boyfriend Alejandro Ibara
Source: vignette4
The couple began dating in 2006 and enjoyed a romantic relationship for two years and eventually broke up in 2008 without citing the reason behind their split.
Relationship With Jorge Coch
Africa also had an affair with a Mexican television personality Jorge Coch. It was a very short-term relationship as the began dating in April 2011 and in the same month they called off their relationship.
Three years after their break up, Jorge started an affair with a new girlfriend Gloria Aura in January 2014 and ever since they are enjoying a romantic relationship together.
Well, As of now África Zavala and her Boyfriend Eduardo Yáñez are extremely happy together. Hope their love for each other never fades.
For updates, be in touch with Frostsnow.com