Adeel Akhtar is an English born actor best known for his portrayal of Murdered by My Father as Shazad. For the role, the actor won his first BAFTA Award under the Best Actor category, making him the first non-white actor to win the award in that category. The actor was nominated for his first BAFTA Award back in 2013 for the role of Wilson Wilson in TV series Utopias.
Born on 18th September 1980, the 37-year-old has appeared in numerous films and TV shows that include Ghosted, Apple Tree Yard, The Big Sick, etc. The other movies he has acted in include Victoria and Abdul, which features Judi Dench in the role of Queen Victoria, and The Dictator, which features actors like Sacha Baron Cohen, Anna Faris, Megan Fox and Ben Kingsley. Moving on to his personal life, the actor is possibly single at the moment.
Adeel Akhtar
Source: Film and TV Now
Here we are going to share some information about the actor's love life and his career.
Who is Adeel Akhtar dating? Is he single?
Adeel Akhtar is an amazing actor and is best at what he does. But unlike many actors in the industry, he keeps his personal life and professional life different. Meaning, he does not share any information about his personal life especially love life with the public.
It is stunning how he has been able to keep his personal life a mystery while he is followed by paparazzi everywhere.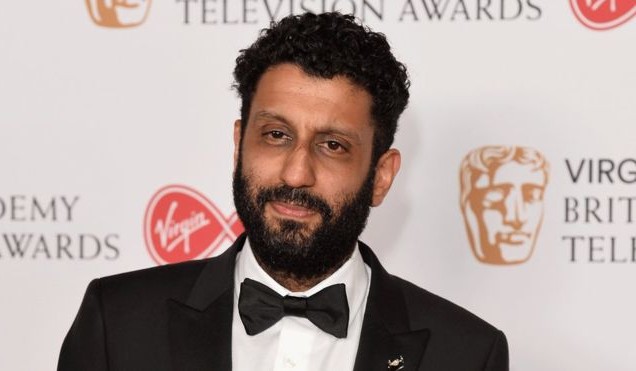 Adeel Akhtar
Source: Asian World News
So, there are no reports of the actor being in a relationship. He has never been captured with another woman during a date and there are not even any rumors about him having a fling with someone.
As of now, he has never been married, divorced and he also does not have any children.
Adeel Akhtar career
Adeel had a passion for acting from a very young age and was trained at the Actors Studio Drama School based in New York. He made his debut as an actor back in 2006 through his role of Hazin in Law & Order: Criminal Intent. Even though he had appeared in a film beforehand, the role is not considered notable. In 2006, he also appeared in an episode of Conviction.
In 2008, Adeel made his debut on the big screen as he appeared in the role of Hamzi in the movie Traitor. After the appearance in the film, the actor did not appear in another role until 2010. The year was his year, as he appeared in two films, Four Lions and Stranger Things, and TV shows Angelos Epithemiou's Moving On during that time.
Watch trailer to Murdered by My Father
Throughout the early 2010's, he appeared in TV shows and films like The Dictator, Jadoo, Convenience, The Job Lot, Utopia and many others. Moreover, Utopia can be considered his breakthrough role, since he was nominated for a BAFTA Award for the portrayal of Wilson Wilson in the series.
Watch Adeel in trailer for The Dictator
Moreover, he is best known for his role as Shahzad in 2016's film Murdered by My Father which earned him a BAFTA Award.
Adeel Akhtar with his BAFTA Award
Source: What's on TV
Furthermore, his most recent films and TV shows are Unforgotten, Apple Tree Yard, Ghosted, Victoria & Abdul and The Big Sick.