Shweta Tripathi is a beautiful Indian actress who has worked in amazing movies such as 'Masaan' and 'Haraamkhor'. She is best renowned for her role in Disney channel series 'Kya Mast Hai Life'. Despite being so open about her personal life, Tripathi's love life is rather low-key. It seems like her current relationship status is single. Let's find out more.
Shweta Tripathi's love life is mysterious
31-year-old Tripathi looks younger than any 18 years old girl. Even though she has shared some few information about her childhood, Tripathi hasn't revealed anything about her love life. Looking at her charming face and beautiful personality we can say that she must have dated quite a few men in the past. But it seems like Tripathi doesn't want to share anything about her relationship with the media. Maybe she doesn't want the media attention to shift from her career to her affairs.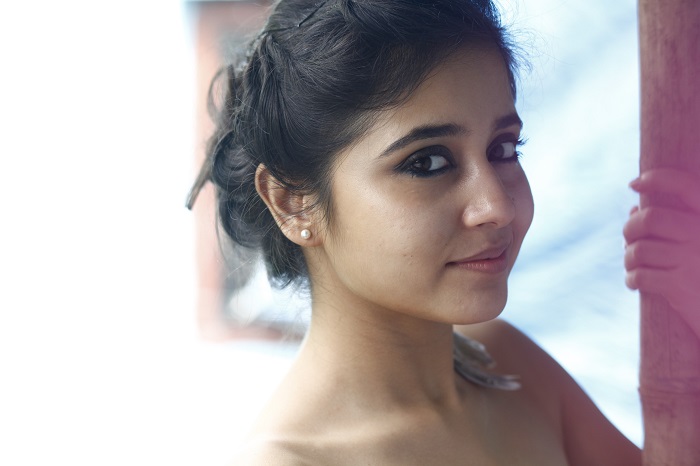 Image: Shweta Tripathi
Is Shweta Tripathi dating Shashank Sunny Arora?
Tripathi who frequently updates her Instagram is seen quite close to few men. However, they don't appear like her boyfriends. Rather, all the guys seem to be her co-star or anchors.
Among all the guys, actor Shashank Sunny Arora is seen on Tripathi's posts repeatedly. They are seen hanging out arm-in-arm and their photos are all smiles. Tripathi has revealed that they are doing a movie together but looking at their chemistry, it seems like there's something cooking between them. However, we cannot confirm if Tripathi is dating Arora until she confirms it by herself.
Shweta Tripathi wants to work with Ranveer Singh
Despite being an amazing actress, Tripathi has man-crush on Ranveer Singh and Ranbir Kapoor. She was asked about who she wants to work with during an interview, she said: "There's a long list: Anurag Kashyap, Vishal Bhardwaj, and Imtiaz Ali are directors I would love to work with. Also, I want to play Amitabh Bachchan's daughter and share frame with Ranveer Singh and Ranbir Kapoor."
Image: Shweta Tripathi
Shweta Tripathi won't do a kissing scene
Tripathi who is unmarried revealed that she feels nervous while doing the kissing scenes. During an interview, she said, "Firstly the most over-used phrase in the industry is 'the script demands it'.
There is no such thing that the script demands it. If you are not comfortable shooting for such scenes, you have the right to say no. Even during Masaan, Neeraj asked me several times if I was comfortable kissing my co-star Vicky Kaushal and also said that he would scrap the scene if I did not want to do it. For me kissing and being passionate cannot be mechanical.
Firstly there are several people around you, there are re-takes if you do not do it well the first time, if not that then there are big lights focused on you. It just makes me jittery so I would rather not do them."
Image: Shweta Tripathi