You know how it feels when you are facing divorce and your estranged wife is sparking a romance with another guy.
Here, the same thing happened to the famous movie Blood Father's actor, Ryan Dorsey who just ended his two years long marriage with his now ex-wife Naya Rivera back in November 2016. Rivera is also a popular face in both acting and singing field.
Just a few weeks after filing for divorce, the former Glee starlet Naya Rivera was caught with a comic actor, David Spade together on a romantic Hawaiian holiday trip.
So, is this 30 years aged sexy actress really in love again? or is it just a physical attraction that is going to fade very soon? Let's go through their personal life to know more about them. Stay with us.
Naya Rivera currently dating her new boyfriend David Spade after filing divorce with her husband Ryan Dorsey
Yes, you read this right! The famous comedian David Spade was seen having a lavishing time with his Naya Rivera. The couple was caught flirting and clasping in the pool at Waikiki Hotel. The couple went there for a Hawaiin trip.
Video: Naya Rivera and David Spade were spotted at PDA Poolside in Hawaii
They looked very comfortable with each other in the pool.
ETonline also posted a picture of them on twitter. Have a look at it.
Furthermore, David Spade also posted a picture along with actors Adam Sandler, Nick Swardson and Rob Schneider on his Instagram, telling that they were staying in Hawaii and the very next day they moved to Maui.
Also, read - Adam Sandler and Jackie Sandler can't get enough of each other.
Now let's get back in time to know how this amazing relationship began. Actually, Spade first met his girlfriend Rivera in the Halekulani Hotel pool while he was cast for the comedy show Here Comes along with co-actors Sandler and Rob Schneider.
The alleged couple was later spotted leaving a restaurant after having a dinner together back in January in Los Angeles.
Naya Rivera with her boyfriend David Spade
Source: Frostsnow
The relationship between Rivera and Spade seems to be really strong. Looks like the couple will get married to each other soon in the future.
Many of their fans assumed as they will tie the knot in days to come, but shocking in August 2017, the news of their break up was all over the tabloids after David was spotted kissing a mystery woman in Los Angeles.
Let's get into Naya Rivera and Ryan Dorsey's relationship.
Naya Rivera with her husband Ryan Dorsey
Source: Dailymail
The pair got married just after dating a couple of months, organizing the fairytale wedding in Cabo San Lucas, Mexico on July 19, 2014. Before getting married to Ryan, Rivera was previously dating a singer. Singer who? Her boyfriend was Big Sean.
However, Naya filed for a divorce from Ryan after two years of their marriage. Naya called off the separation in October 2017 and again in December 2017, she filed for divorce.
Naya Rivera split up with husband Ryan Rivera
Source: US Magazine
Naya Rivera also gave birth to a child; a son named Josey Hollis Dorsey, together with her husband Ryan on September 17, 2015. Well, the estranged pair has decided to go for joint custody of their son.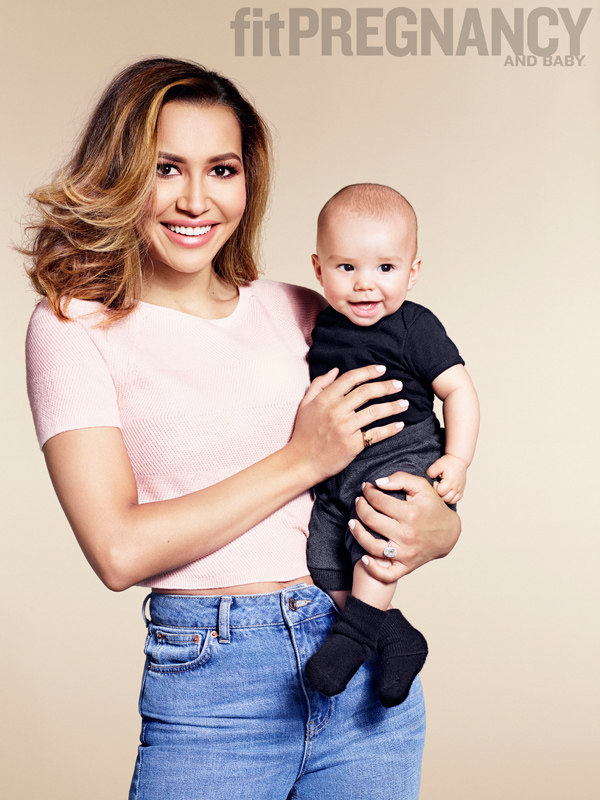 Actress Naya Rivera with her one-year aged child; son Josey Hollis Dorsey
Source: People
We wish Naya Rivera and David Spade and Ryan Dorsey all the very best for their future and we hope that we could see them as a husband and wife soon.
For more updates just keep in touch with Frostsnow.