Over the years, actress Margot Robbie has been successful in winning the hearts of her fans by giving back-to-back super hit movies such as 'The Wolf of Wall Street', 'Focus' and 'Suicide Squad'. The details about Robbie's career is known by most of her fans, but not many know about her love life.
Robbie is happily married to her husband Tom Ackerley since the end of December 2016. So, how is their married life going on? Does she have any children? You'll get your answer if you continue reading:
Who is Margot Robbie's husband Tom Ackerley?
Robbie and her British spouse have quite a matching profession as her husband also works in the entertainment industry. The only difference is that he is a film director.
Also read Margot Robbie opens up about her controversial Vanity Fair Interview: 'This Is Really Weird'
Margot Robbie with her husband Tom Ackerley on their wedding
Source: Mogaz news
Till date, he has worked as an assistant director at various movies including Da Vinci's Demons, Pride, MI-5, and so on.
How did Margot Robbie meet her husband?
The 27-year-old actress met the man of her dreams while she was working on the movie Suite Française. In an interview with Vogue, Robbie revealed that before meeting Ackerley, she wasn't interested in love relationships.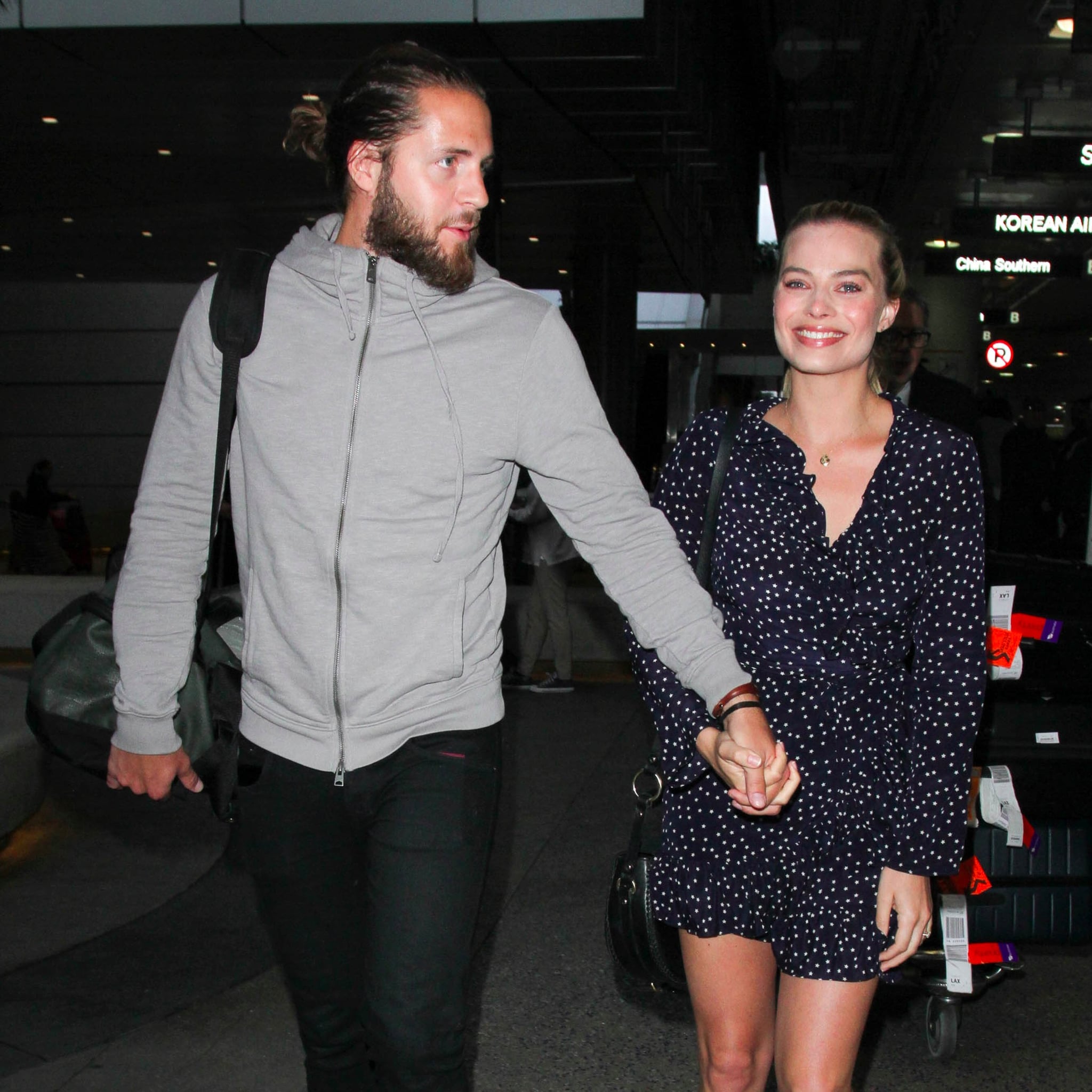 Margot Robbie with her beau Tom Ackerley
Source: Pop sugar
Talking about her relationship, she said:
"We were friends for so long. I was always in love with him, but I thought, Oh, he would never love me back. Don't make it weird, Margot. Don't be stupid and tell him that you like him. And then it happened, and I was like, Of corse, we're together. This makes so much sense, the way nothing has ever made sense before."
Margot Robbie and Tom Ackerley marriage and children
Robbie and her spouse tied the knot on December 2016. They got hitched in a private ceremony in Byron Bay, Australia.
Margot Robbie with her beau Tom Ackerley on their wedding
Source: News api
Although it hasn't been long since they got married, we see that the couple have a long way to go. Despite the fact that the pair hasn't shared any plans of having children yet, we believe they will welcome some cute babies sooner or later.
Margot Robbie affairs and boyfriends
If you are thinking that Ackerley was the only guy that Robbie had a romantic encounter with, then you're incorrect. In 2014, Robbie was in a relationship with Henry Aitken. The couple split without talking much about their affair.
Watch the men dated by Margot Robbie:
Similarly, Robbie was also rumored for having an affair with Alexander Skarsgård and Will Smith. However, not much information related to the rumors came out which ultimately made it shut down.
Do you know the net worth of Will Smith? Read it here.
No matter how her past was, it is good that Margot Robbie has found the ultimate one for herself. We hope the pair doesn't end up in a divorce as most of the celebrities does. Best wishes from our team!
For more updates, be in touch with Frostsnow.com