American actress, Lily Collins openly talks about her past struggles with eating disorders and her changed perspective on health and fitness in an interview with Shape magazine.
Lily said,
I never dreamed I'd be posing in a bikini on the cover of Shape. It's a complete 180 for me. It's a magazine about what it means to be healthy,"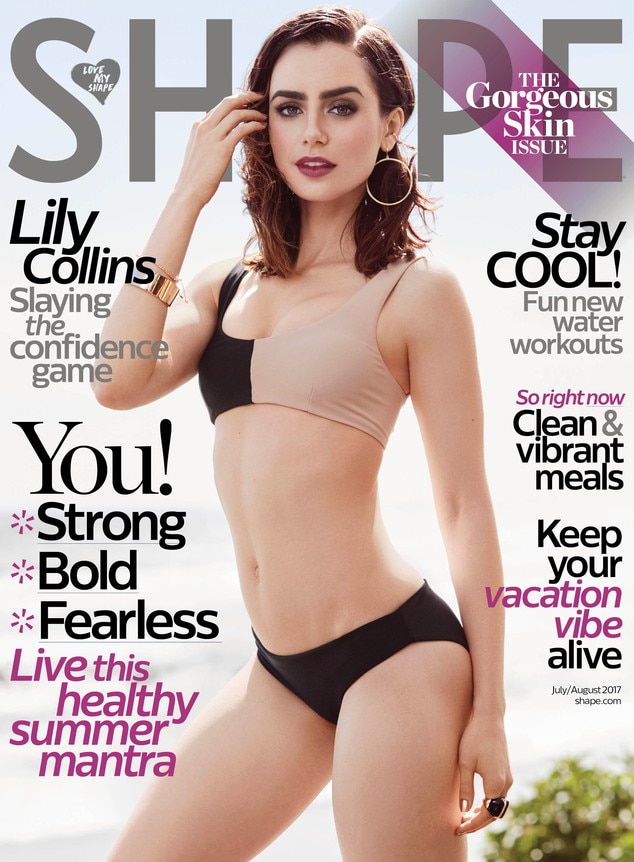 Image: Lily Collins flaunts her hot body
Unlike her past, the actress has a completely different view on a healthy body."She confessed that see used to consider "healthy" as a perfect muscle definition but now she has a changed opinion. "Healthy is how strong I feel", she revealed. She added if one is strong and confident, it doesn't matter what muscles are showing.
"Today I love my shape. My body is the shape it is because it holds my heart."
Lily, who started her career as a journalist at 15 has recently written a book "Unfiltered". Talking about the book she said it's about her past struggles with eating disorders and her recovery. Her experience as a journalist tremendously helped her tell her own story, the Mirror Mirror star added.
video: Lily Collins talks about her struggles with eating disorders
Collins further explained, while she was writing the book, she was offered a role in "To the bone" where she had to play the character of a woman who is sent a rehab center for her eating disorders. She expressed, she was quite worried the role might take her back to her past but eventually, the experience was for her a new kind of recovery.
I did consider that talking about my struggles with an eating disorder would overshadow my accomplishments as an actor, but I also knew this was something I needed to do to move forward as a human and an actress."
"I needed to let go. I've suffered from an eating disorder doesn't define me; I'm not ashamed of my past."