Are you guys familiar with Gina Gershon? Well, she is an American film, television, and stage actress while she also worked in the field of singing and writing as well. The 54-year-old gorgeous American actress isn't married yet. Is she dating someone currently?
While talking about the American diva, her dating rumors and personal life has been the subject of discussion for the public. Now, Gina is known to be dating with Robert Dekeyser. Is it true or is it only a rumor as usual. Let's check it out.
Actress Gina Gershon Dating a Belgian Businessman
The famous Cocktail actress Gina loves to keep her personal life far from the media radar. However, there's another story of her fans. They want to open the mystery box.
Actress Gina Gershon looking breathtaking in gorgeous green outfit
Source: Dailymail.co.uk
Is Gina in a love affair with Belgian businessman? As per the sources, Actress Gina began her relation with Robert in 2012, and since then she is enjoying her time with him. It's been for over four years since they are together, and maybe we will hear their wedding news anytime soon. The reason we are saying maybe is the pair hasn't made their relation public.
But, since they are seen together in several public places and award functions we can't deny how strongly people feel they are a couple.
Rumored couple Robert Dekeyser and Gina Gershon at the The Grand Budapest Hotel' Premieres in Berlin
Source: zimbio.com
Gina has already over the fifties, but she still looks as stunning as she was in her 30s. Her beauty and charm are still on the high. No doubt why the Belgian businessman fell in love with her.
Actress Gina Gershon's Previous Affairs and Relationship
In the 50-year long journey of life, actress Gina went through some harsh situations. She also faced several ups and downs in her personal relations. Till now, the American actress has dated a few number of men. On the other hand, she also suffered from some relationship rumors.
According to the source, Gina first had a love relation with an American director Ted Demme. She was linked with him while she was still struggling with her better career in acting during the nineties. Ted Demme later married Amanda Sheer and became the father of two kids. He died in 2002 at the age of 38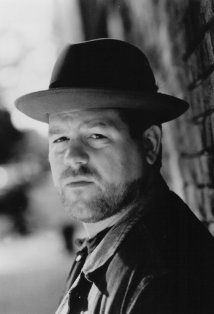 Ted Demme
The love affair rumors didn't stop. She was further linked with John Cusack, Beck and Owen Wilson. The romance story that shook the whole world was her alleged relation with the former American president Bill Clinton.
Some of the well-known editors and writers alleged the 70-year-old former American President Clinton to have had an affair with Gina during 2008. After it, rumor swirled around the web, both the renowned public figures readily denied the fact that were in a relationship.
The news took the limelight right before the presidential election in 2016. Some speculated that it was just an opposition's trap to restrict Bill from helping his wife in her presidency campaign last year.
For more updates keep in touch with Frostsnow.com