Mostly seen without his clothes in his on-screen appearances, actor Matthew Ludwinski shared the secret of his ripped body. "I work out every day. And also only eat at McDonald's every other day", he jokingly said in an interview.
Known for his roles in Going Down in LA-LA Land (2011), Seek (2014) and Kiss Me, Kill Me (2015), this gay actor, director, and producer has earned quite a fame at the age of 30.
Speaking more on his body, Ludwinski admitted that he is mostly seen in very little clothing and he doesn't feel nervous doing so. "I'm pretty comfortable with my body. In my modeling days, I would often be photographed in very little clothing. I was even in "Naked Boys Singing, so that tells you a little bit about the roles I get cast in" he said. It is also true that this dashing actor seems to be cast mostly for such roles where there is much more nudity.
Not just on films, Ludwinski has appeared nude on stage too. "I performed off-Broadway in Naked Boys Singing. I don't know why I get cast in so many nude roles. I think it's because I've done a couple of gay genre films and if you are the love interest in a gay genre film, there is a pretty good chance you will be required to show some skin" this actor revealed.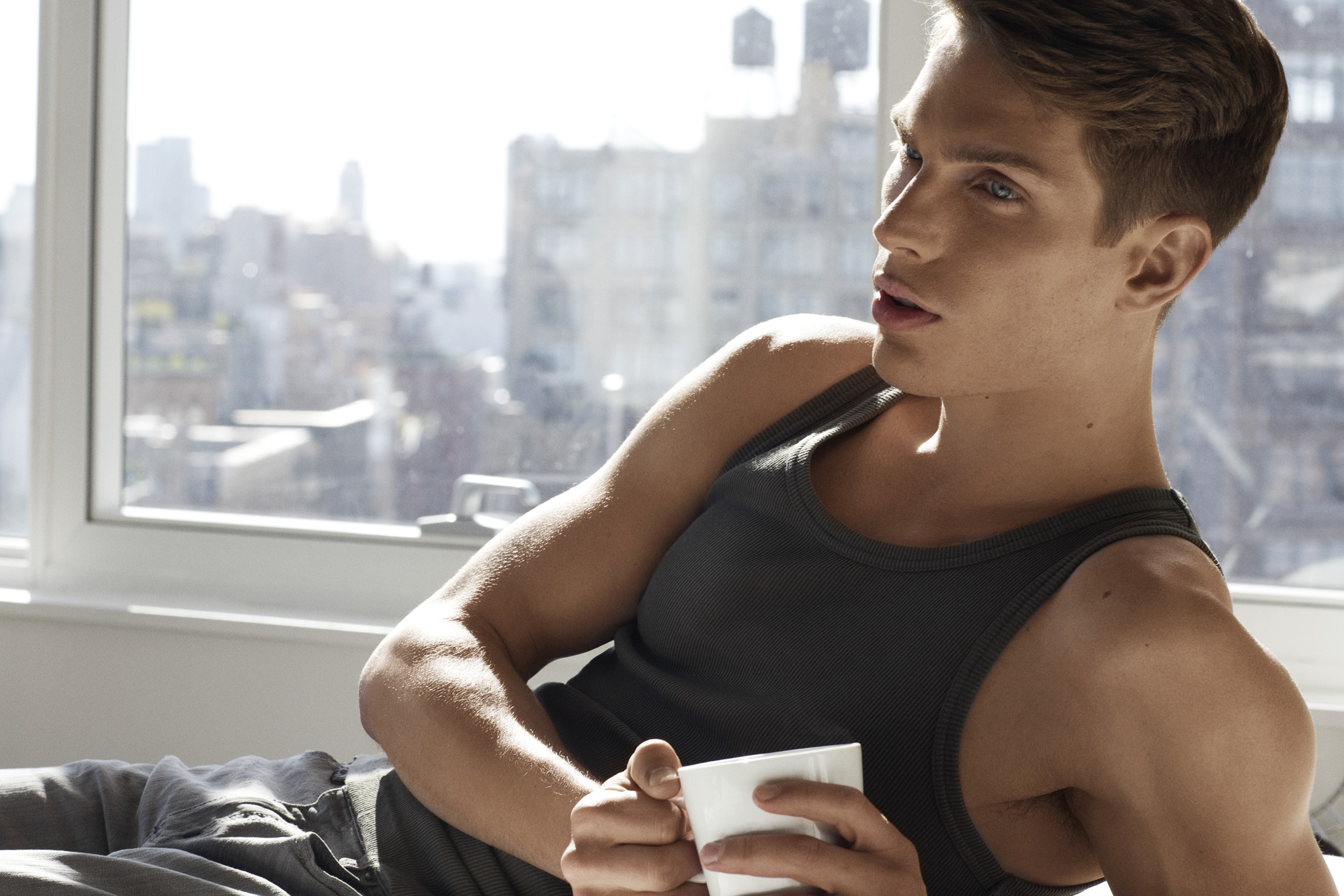 Although this skilled actor has several films under his belt, Going Down in LA-LA Land of 2011 was Ludwinski's first lead in a movie where he is in almost every scene, mostly shirtless.
"It was the largest role I've had in a movie," he has admitted. "I was nervous as I was preparing, but I was OK once we got started. I was terrified of watching it for the first time, though."
In an industry where big names still find nudity off-their-list, this unconventional actor doesn't have negative feelings about nudity "if it serves the story"; If anything, he finds it to be"fun".
Speaking on a personal note, this hottie also revealed that being a sensitive person, he has been tormented by several of his love affairs with his past girlfriend and boyfriend. Though he hasn't elaborated on his affair and break up, it is certain that he has had his ups and downs.
Being a rising performer, he has several works to his credit, such as The Battle of Pussy Willow Creek, The Red Stitches, Going Down in LA-LA Land, Between Love and Goodbye, What Would You Do?, and An Air Balloon Across Antarctica
Matthew Ludwinski's net worth is estimated to be around $2 million.