American born actor, musician, and filmmaker Kevin Michael Costner, a.k.a. Kevin Costner, is the recipient of two Academy Awards and is currently married to wife Christine Baumgartner. This not being his first marriage, he was previously married to Cindy Silva.
The actor is currently 63-years-old and is notoriously known for his numerous affairs with women inside and outside the industry. From his relationships, he has seven children.
And today, we are going to talk about Kevin Costner's current marriage and his past relationships.
Kevin Costner's Marital Relationship With Wife, Christine Baumgartner
After Kevin's first marriage failed in 1994, the actor took a lot of time to get married again. Even though he dated other women during the gap in his married life, he only got married in 2004 to a German woman Christine Baumgartner.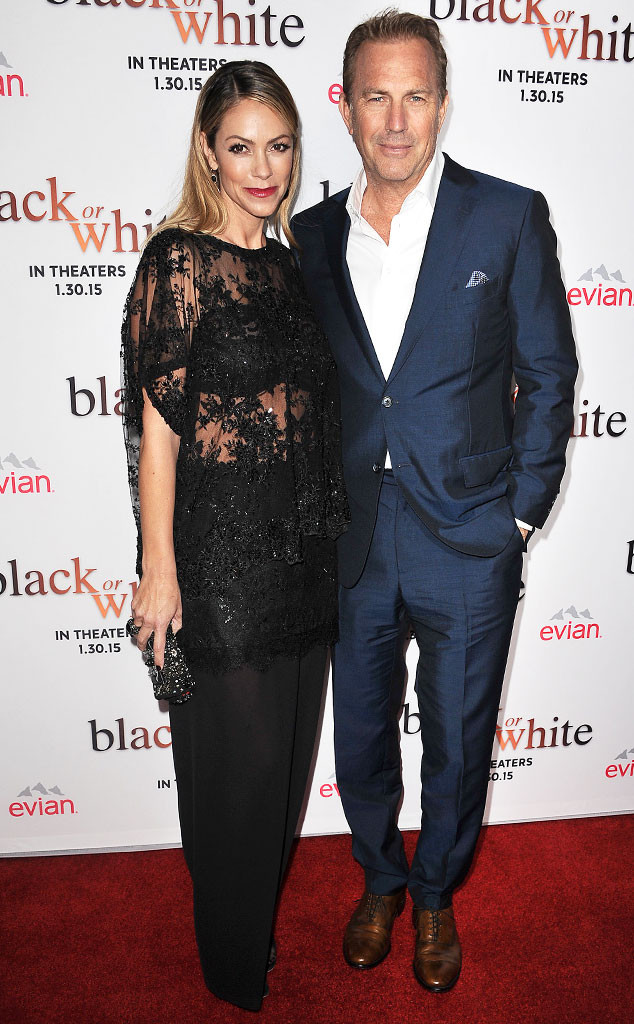 Kevin Costner with wife Christine Baumgartner
Source: E!
Before getting married, they dated for 4-years, starting in 2000. In early 2004, they got engaged to each other. Just months later, on 25th September 2004, they tied the knot in presence of their family and friends.
Kevin Costner and Christine Baumgartner wedding photo
Source: Pinterest
It has been 13 years since they got married and 17 years since they started dating. In the journey of almost two-decade-long marriage, they had three children together.
Three years after they got married, the pair had their first child, a son named Cayden Wyatt. Born on 6th May 2007, he is currently 10-years-old.
Later on 12th Feb 2009, they had their second child, son Gayes Logan. He is currently 9-years-old. On 2nd June 2010, they had their youngest child and the only daughter Grace Avery who is currently 7-years-old.
Kevin Costner with wife Christine Baumgartner and three children
Source: Daily Mail
Since they have lasted almost two-decades, we hope that their marriage stays fresh and healthy as ever.
Kevin Costner Affairs and First Marriage.
Kevin's first relationship that came out to the spotlight was with Amerian Model Bobbie Brown. After dating a few women after the breakup, he finally started to date his future ex-wife Cindy Costner. They dated for three years and tied the knot on 5th March 1978.
Kevin Costner with ex-wife Cindy Costner
Source: Divorce Debbie
They were married for more than 16-years until they filed for divorce and got officially divorced on 12th Dec 1994.
In their more than a decade-long marriage, they had three children together. Their first child Anne Clayton, who is currently 33-years-old, was born on 15th April 1995. Their second child Lily Mc Call was born on 4th August 1986 followed by their third child Joe Tedrick on 31st Jan 1988.
Kevin Costner with ex-wife Cindy Costner and children
Source: Divorce Debbie
While he was still married, Kevin is reported to have been in an affair with Christine Dennard from 1982 to 1987.
Likewise, he also dated other women like Michelle Pfeiffer, Mira Sorvino, Courtney Cox, Cheryl Tiegs and many others.