How often do we see the long-term relationship of celebrities ending together? Not every time huh, but actor Dave Franco and his long term girlfriend and fiance Alison Brie Schermerhorn proved this completely wrong and ended up marrying together. The lovely couple secretly married on Monday.
Brother of James Franco, Dave was in love relationship with actress Dianna Elise Agron back in 2008. The couple's relationship did not last more than a year but Dave's relationship with Alison gives everybody relationship goals. Well, Dave's love life seems quite interesting and romantic, isn't it? Stick with us, to know all about Dave's love life and married life.
Must Read: Dave Franco shares his experience of auditioning for Han Solo for the next Star Wars venture
Must Read: Dave Franco could be the next Han Solo in the next Star Wars movie
Dave dated Alison since 2012
Dave and Alison did not disclose their relationship publicly to the media and were dating each other secretly. Their relationship was exposed after they were first discovered by paparazzi.
Dave Franco and Alison Brie grocery shopping in West Hollywood, California
Source: Us Magazine
It was not during some lavish event or vacation where the pair was seen holding hands together in a grocery shop on May 2012. The couple was in a relationship from a few months back and was hiding their affair. The couple did succeed to keep their love affair secret.
Dave and Alison appear together in The Disaster Artist which stars and is directed by Franco's older brother, James.
Dave and his long-term girlfriend Alison engaged in 2015
Dave and Alison's relationship continued unabated even after being discovered by the public, going quite well. So well, in fact, after a little over 3 years, the couple got engaged.
Instagram: Dave Franco and Alison Brie
Dave and his long-term girlfriend, Alison secretly got engaged on 23 Aug 2015. The couple did not reveal their secret engagement until Brie's engagement ring was seen at the premiere of her movie, Sleeping With Other People.
Video: Dream Girl w/ Dave Franco & Alison Brie
Alison's engagement ring is beautiful, designed by Irene Neuwirth. The ring was described as a
"one-of-a-kind rose gold ring set with a rose-cut diamond and a diamond pave."

Dave and Alison together. Alison flaunts her engagement ring
Source: Heavy
Dave secretly got married to Alison
Dave and Alison managed to keep their relationship under wraps and pulled off a private wedding. The couple is rumored as,
"ever since they reportedly started dating in early 2012, the two have remained tight-lipped about their relationship."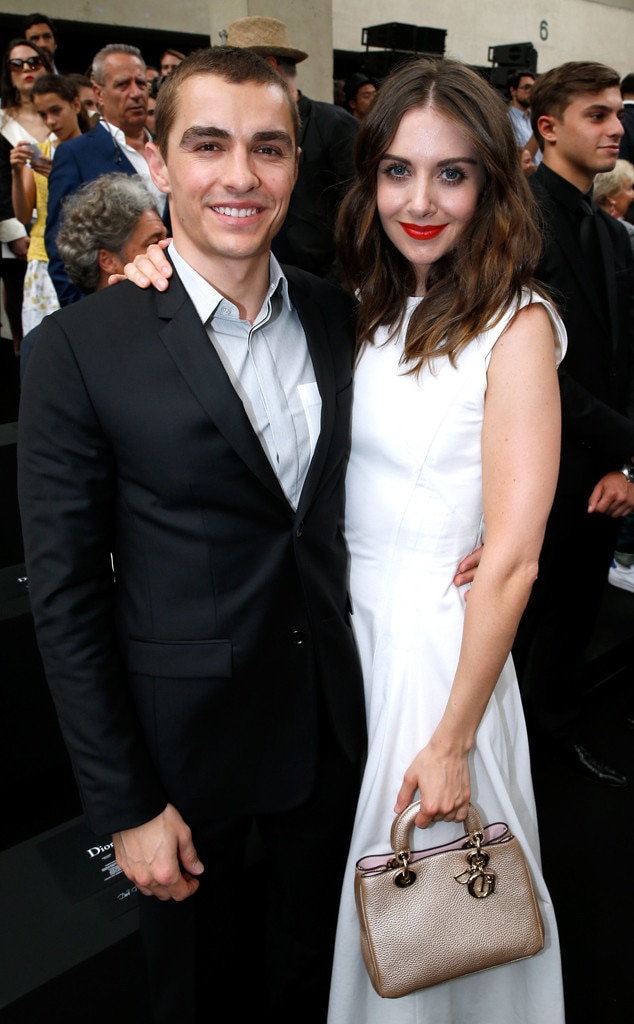 Dave and Alison look perfect together
Source: E! Online
Low-key lovebirds, Dave and Alison officially tied the knot on 13 Mar 2017. the lovely couple did not let anyone know about their marriage and quietly married on Monday.
We wish them all the very best for their future and hope they celebrate each day of their married life. Maybe we will soon see a new member in the family. Will that be a secret too? We have to wait and watch.