Have you ever watched the famous American drama series The O.C.? If yes, then you would surely know one of its major cast, Adam Brody. The versatile television personality Adam Brody besides being an actor is also a musician, writer, and producer.
The professional career of Adam Brody is an open book but how much you know about his professional life? Not much? Don't worry; we will let you know his private details. Firstly, we would like you to know that this handsome hunk actor is married to a famous American singer, songwriter as well as a model, Leighton Meester.
To find out more about their married life, read the full article.
Adam Brody got married to his long-term girlfriend, Leighton Meester in a private wedding ceremony
The moment when the beautiful couple Adam Brody and Leighton Meester announced their marriage was the most surprising moment for their fans. The couple exchanged their vows in a secret ceremony back in February 2014. As per the report, their wedding ceremony was held near the ocean in Northern California.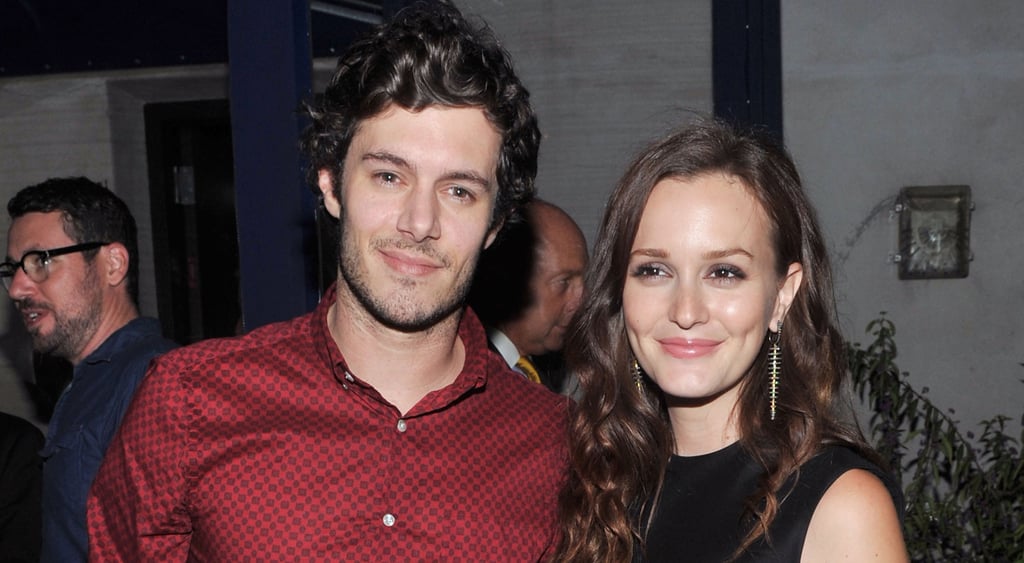 Husband Adam Brody with his beloved wife, Leighton Meester
Source: popsugar
Some sources said that the married couple went to the St. Regis Punta Mita Resort, Mexico for their honeymoon.
Wondering how this beautiful love story began? We would first like you to know that age 34, Adam first met 28-year-old Leighton on the set of the movie The Oranges in 2012 and the couple subsequently started dating each other. Don't you think it's "love at first sight"?
Beautiful wife Leighton with her handsome hunk husband Adam Brody
Source: Dailymail
According to US Magazine, the actress Leighton had a crush on her now-husband Adam Brody long before they dated.
After nine months of dating, Adam reportedly proposed Leighton, popping out the question "Will you marry me?" with an engagement ring. And you know what, she said "Yes".
At the time of their engagement, a strong source said;
Leighton and Adam are crazy about each other and have talked about getting married eventually. But she had no idea he would propose so soon! It was the surprise of her life and she's ecstatic!
In the following year of their engagement, they officially got married.
Happily married husband and wife couple: Adm Brody and Leighton Meester
Source: popsugar
It was the first marriage for both the stars. However, Meester previously had an affair with a few actors, Sebastian Stan and Aaron Himelstein. Her both the relationships failed.
Former boyfriend and girlfriend couple: Leighton Meester and Sebastian Stan
Source: Pinterest
On the other hand, Brody was previously dating a director Lorene Scafaria and The O.C. co-star, Rachel Bilson.
Finally, both got their better half and are living happily together. It has been over a couple of years of their marriage. They don't have any child yet.
Here's a video in which Leighton Meester talks about her desire of having kids. Check it out.
We wish Adam and Leighton all the very best for their future, and we hope they soon welcome a new member in their family. For more updates, Keep in touch with Frostsnow.