Cecilia Vega is an American journalist who is currently working for ABC News. She joined her current network in 2011 as a correspondent based in Los Angeles. She is the senior national correspondent of the weekend editions of ABC World News Tonight.
Throughout her journalism career, she has covered a wide range of stories across the country and overseas. Prior to ABC News, she used to work for KGO-TV in San Francisco. There she was part of a team which was awarded an Emmy in 2010. Before working in broadcast journalism, she was an experienced print journalist which included reporting for the San Francisco Chronicle.
Along with the 2010 Emmy, she has received awards from the California Newspaper Publishers Association, the East Bay Press Club, the Hearst Corporation, and The New York Times.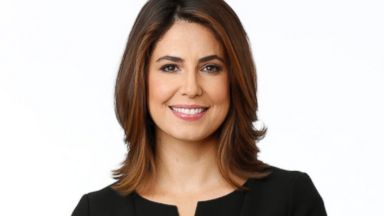 In August 2008, Vega tied the knot with Ricardo Jimenez. A California Highway Patrol officer, Jimenez was honored on June 10, 2015, for his bravery in pulling an intoxicated and despondent man to safety from the edge of the Bay Bridge. Vega showed her pride through Twitter.
Officer Jimenez was awarded the Meritorious Achievement Award by Golden Gate Division Chief Paul Fontana for his actions of 24 September 2014. Exactly a year later i.e. September 2015, Ricardo retired from CHP San Francisco after 25 years of service.
Even on their 7th anniversary of their married life, Vega posted a throwback photo of their wedding on Instagram.
Vega has been open about her personal affairs on her social networking sites. She has almost 15k followers on Twitter and 6.3k followers on Instagram.
Even after almost 8 years of marriage, the couple is childless. But the family of two seems to be content with themselves. No divorce rumors have caught up with this happy couple as of yet.