The two times National Football League (NFL) Most Valuable Player award winner Aaron Rodgers has got some skills off the field, too. The quarterback of the Green Bay Packers of NFL, who earlier reportedly dated Kelly Rohrbach an American model is currently showing off his skills out of the pitch with Marie Margolius a Massachusetts born Swedish soccer star.
The two sports star were spotted together in New York City on August 13 and were immediately tagged as boyfriend and girlfriend. Has Aaron found a new love interest?
Let's find about the relationship between the Green Bay Packers star and his alleged girlfriend Marie in details herein Frostsnow.
Aaron Rodgers on a date with a Swedish Soccer Star Marie Margolius: Are they really in a Relationship?
Aaron Rodgers has been cold in the news since he broke up with his long-term girlfriend Olivia Munn but recently came in the news after he was spotted with Marie Margolius on a dinner date on August 13 in NYC's Upper East Side.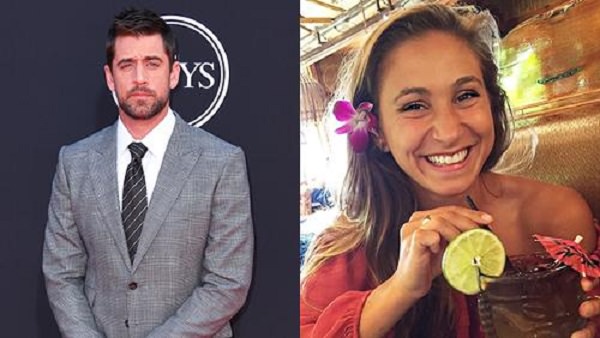 The quarterback of the Green Bay Packers of NFL Aaron Rodgers spotted on a dinner date with Maire Margolius a Swedish soccer star in NYC on August 13; Girlfriend??
Source: Marriedbiography
According to a strong source,
When they walked in, they asked for a quiet, private booth. They sat at an oversized U-shaped booth, but instead of sitting opposite one another, they both sat on the inside close to each other. His arm wasn't around her, but it was stretched out on top of the booth top behind her.
At the dinner date on Sunday, the football star enjoyed a bacon cheeseburger and glass of Malbec, while the Swedish soccer star settled for monkfish and pinot noir. After the dinner, the new duo came out together for a stroll in the streets.
Moreover, the source added,
He wore his hat tilted very low, and Marie did most of the talking to staff. They seemed pretty comfortable with each other.
As per media Aaron and Maire Margolius are in their early stage of a relationship.
Find more on Aaron's new girlfriend Marie Margolius.
Marie Margolius
The new partner of the Green Bay Packers star, Maire Margolius, 24, was born in Acton, Massachusetts on October 26, 1996. Maire is one of the four children to David Margolius, 67, and Celeste McGahan, 55.
Now Swedish soccer star, Marie Margolius graduated in 2011 from Acton-Boxborough High School. She attended Harvard University and subsequently played soccer, too.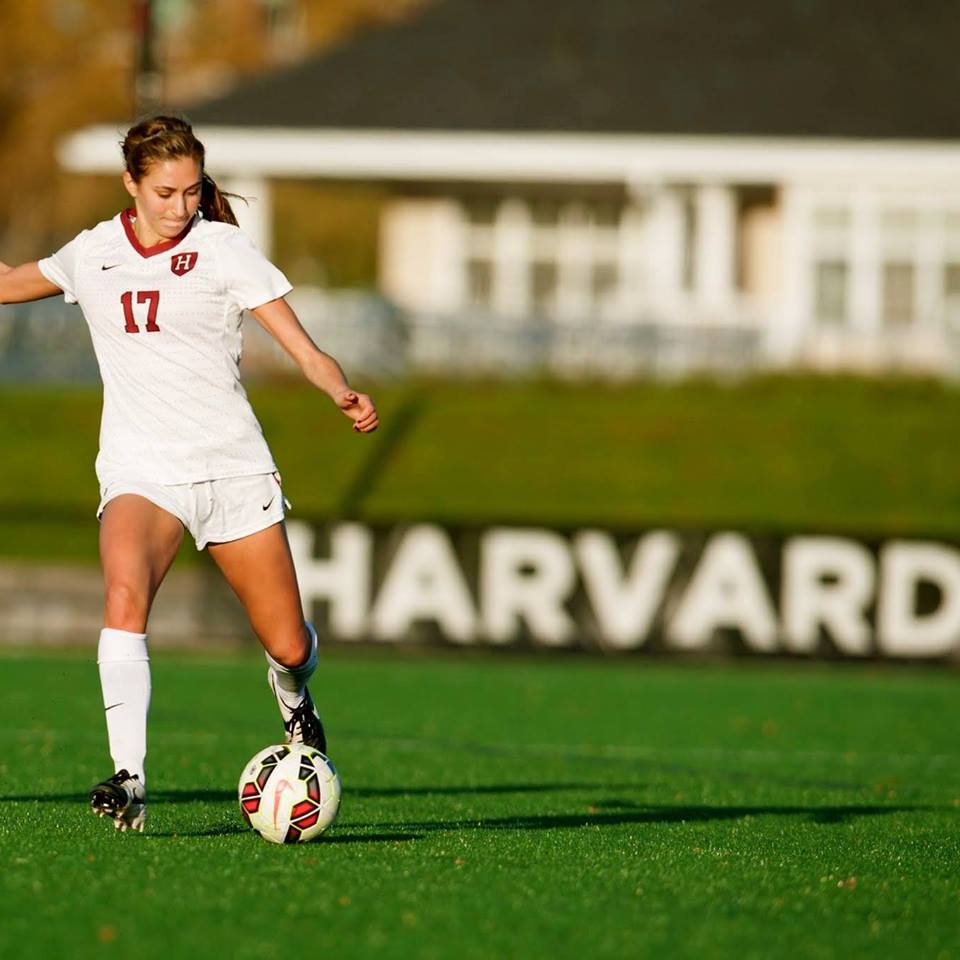 The Swedish soccer star Marie Margolius
Source: mariedbiography
The new lovebirds are in the early phase of dating as per news and there's a lot to hear on the new couple. But will Marie be Aaron Roger's first girlfriend? No!! Let's know about former girlfriends of Aaron.
Aaron Rodger's Dating History: His Past Affairs and Relationships
The American football star dated Olivia Munn for three years. The couple started dating each other in 2014 but unfortunately, they couldn't sustain their relationship for long enough and eventually they broke up in 2017.
CAPTION: Aaron Rodgers
SOURCE: usmagazine
As per the reports, the 33-year old athlete broke up with the Newsroom star because his Chicago-based family, including his brother Jordan a contestant on The Bachelorette, didn't like Olivia and they didn't trust her.
Though his family didn't want Munn to be with Aaron Roger, he chose to be with Munn and abandoned his own family.
The US Weekly said,
That made him furious, and he ended up choosing Olivia over his family.
But no matter how Aaron Margolius tried to keep a hold on his relationship with his ex-girlfriend, the two eventually separated. And till the date, neither of the former couples has opened on the issue of their separation. And now with Aaron's relationship with Marie, Olivia says she doesn't care less.
Earlier to his relationship with Marie, Aaron Rodgers was in a relationship with few stunning beauties namely Kelly Rohrbach, star of the new Baywatch movie and a former college golfer and Olympic skier Lindsey Vonn.
Also Read: Aaron Rodgers Receives A Huge Salary and Has a Tremendous Net Worth: Know About His Career
Quick Facts:
What is Aaron Rodgers age?
As of 2019, Aaron is 35 years old. He was born on December 2, 1983.
What is Aaron Rodgers worth?
Aaron owns a net worth of around $30 million, as of 2019.