"Love is a blessing of God." To fathom this blessing is what we all beings desire. To love someone and to be loved by someone is greater than any purpose in life, sometimes the feeling is pleasing while sometimes it's harsh. This very nature of love applies to every being; be it a normal person or the world-renowned celebrity, love is above all the man-made circumstances.
On the each day of the calendar, we are just looking and searching to find out about the love affairs, relationships of our favorite celebrity. Well, if you are looking for details on the personal life of American singer, songwriter, and model, Lana Del Rey, you are at the right place.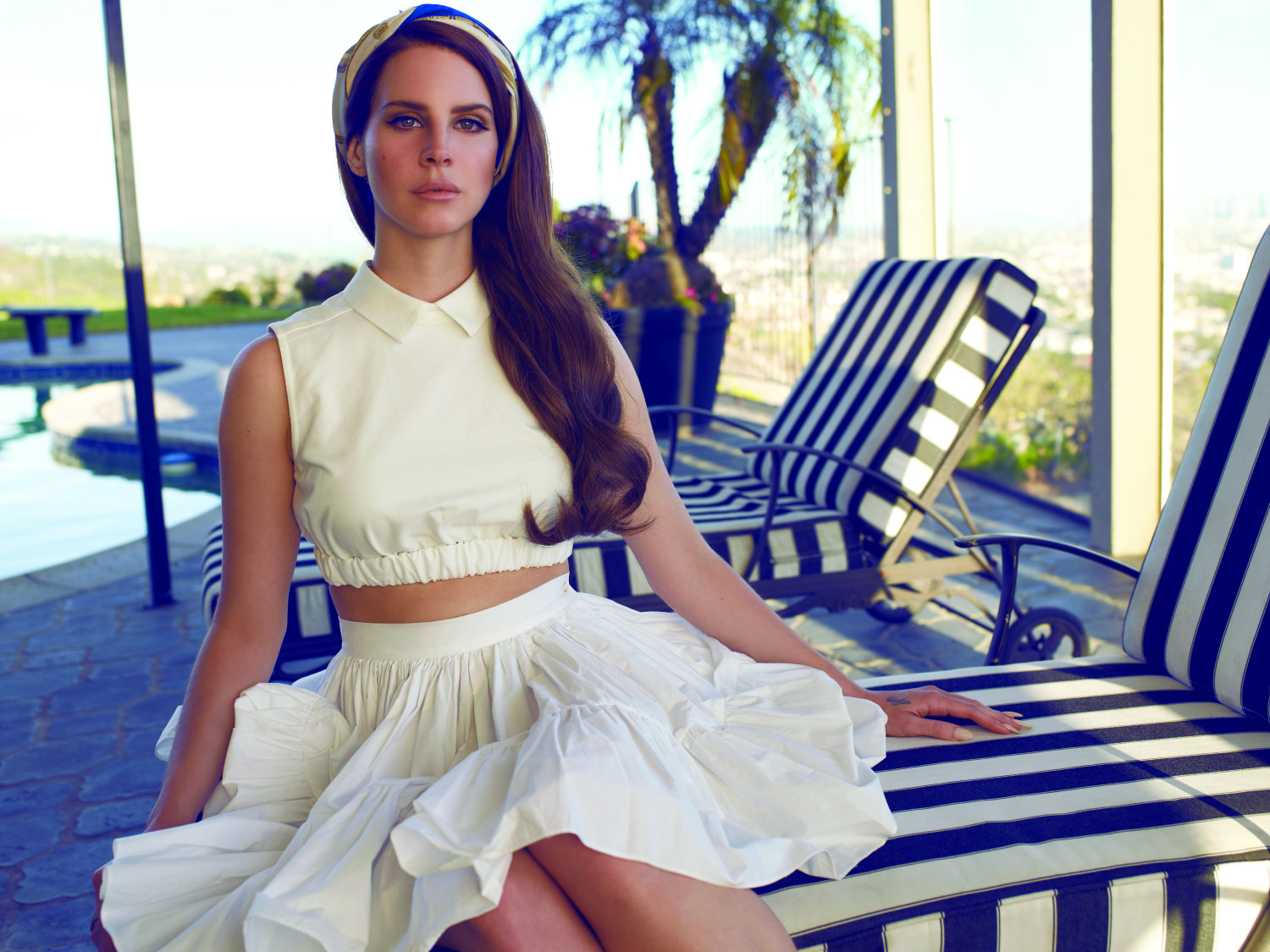 Model Land Del Rey
Source: lanadelrey.com
This 32-year old singer has always been in a limelight for her affairs and relationships, and yet again, the beautiful lady has grabbed eyeballs with media and fans curiously seeking for her current relationship stature. In case you are the one furiously waiting to know her personal details, stay with us. Let's together decode our queries.
G-Eazy And Lana's Relationship Truth Or Hoax
The 28-year old American rapper, Gerald Earl Gillum, known as E-Gazy, and Lana were seen together at the Hollywood nightclub Avenue on Tuesday night on the 9th of May 2017. They were caught on camera trying to make a failed exit out of the nightclub together.
Lana and E-Gazy spotted together at Hollywood nightclub Avenue
Source: Mail Online
Also Read: Who is dating Lana Del Rey now? Her previous boyfriend was Francesco Carrozzini
Seems like the two of them get along with ease and in fact has a beautiful chemistry both in professional and personal life. They were suspected dating each other for the first time after they were seen kissing during the Coachella Music Festival in April 2017, where E-Gazy was one of the performers. In the same regard, a source close to the couple told The Mirror, the pair was inseparable.
They barely left one another's side and looked very lovey-dovey. They were kissing and whispering each other's ears.
Lana enjoying the Coachella Music Festival
Source: XPOSUREPHOTOS.COM
The rumored couple hasn't yet revealed about their relationship but is often seen together at various events.
Was Lana engaged to Barrie-James O'Neil?
Earlier Lana was in a relationship with a Scottish singer, O'Neil.
Lana met O'Neil, a Scottish singer, and songwriter back in 2011. They worked together on several music albums; Summer Wine, Ultraviolence, Brooklyn Baby, and Riverside.
Lana and her ex-boyfriend O'Neil
Source: Getty Image
They were rumored to be in a relationship after they were seen together at the Tartan Clef Awards in November of 2011. They confirmed their relationship in February of 2012. In July 2013, engagement rumors started when the couple was house hunting together. Lana was also seen with a large ring on her finger.
Even after the news of engagement news was announced by the media, on a sad note, the couple broke up in 2014. Lana revealed her break up with James through a German Magazine 20 Minuten.
Video: Lana during her interview with 20 Minuten
In response to the video, James wrote;
She couldn't sat it to my face but there's no bad blood between us.
He continued;
Looking back, it was probably wasn't easy living with me- I'm an insomanic and I have depression. I understand why she did it.
After being in a troubled relationship with James O'Neil, Lana is rumored to be dating E-Gazy. Though the relationship isn't official yet, we hope they soon may reveal what's going on between them to their fans.
To know further more about Lana's love life stay tuned to Frostsnow.