Brenda Song is an American actress, model, and spokesperson. Song started in show business as a child fashion model. Her early television work includes roles in the television shows Fudge and 100 Deeds for Eddie McDowd.
Brenda Song's beauty is as flawless as her outstanding performances in her professional career. There is no denying gorgeous Brenda was followed by long list of men in her life.
She had seven relationships with handsome and top personalities in the Hollywood and was even engaged to one of them. Want to know all of Brenda's boyfriends? We are revealing all of their names one by one. Stay tuned!
Brenda Song dated Israeli-American actor and musician Raviv Ullman
Brenda's first ever official boyfriend from the industry is Raviv Ullman. The sources tell the pair started dating in April 2006.
Raviv is a 31-year-old Israeli-American actor who is known for his role in the Disney Channel series Phil of the Future as Phil Diffy where the couple played the role of lead characters. The series is where the couple met each other and fell in love on the set.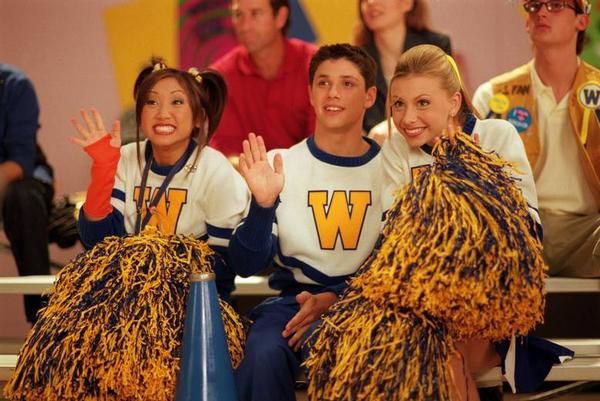 Brenda Song dated Raviv Ullman in 2006
Source: Teen Idols 4 You
Although like most of the Hollywood couples, their relation could not hold long enough and the couple broke up in January 2007.
Brenda's dating history with an American actor Aaron Musicant
Brenda performed in her 2005 Disney Channel show called The Suite Life of Zack and Cody where she met Aaron Musicant who was a lead actor on the show.
Brenda Song and Aaron Musicant dated in 2007
Source: whosdatedwho
The couple's romance sparkled and fell in love in 2007. But their affair only stayed to be a kind of a fling, and the couple instantly drifted apart.
Brenda's love affair with an American singer Jesse McCartney
Brenda and Jesse had a relationship from March 2007 to August 2008.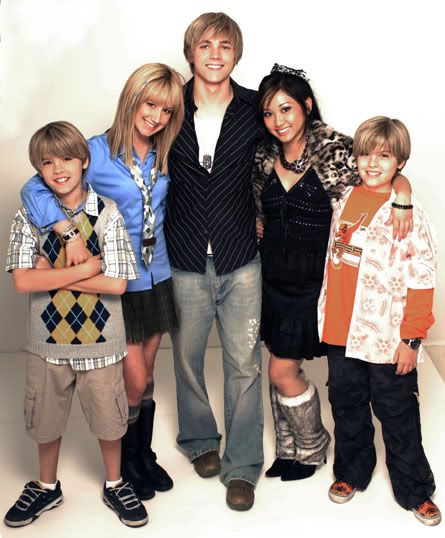 Brenda Song and Jesse McCartney had a love affair in 2007
Source: Photobucket
Jesse McCartney is a 30-year-old American singer, actor, voice actor, singer, and songwriter who is famous for his boy band Dream Street.
Brenda was in a romantic relationship with an American actor Jason Dolley
Here is another Brenda's courtship with an American actor Jason Dolley. It looks like Brenda has a thing for actors right?
Brenda( Second right) was in a relationship with Jason Dolley(second left) in 2008
Source: Famous Fix
Jason Scott Dolley is an American actor and musician, known for his roles in Disney Channel shows which include Newton "Newt" Livingston III on Cory in the House, Virgil Fox in Minutemen, and Connor Kennedy in Hatching Pete to name a few.
The couple dated from October 2008 to September 2009 and their affair only lasted for eleven months.
Brenda hooked up with American rapper Flo Rida
Brenda's another relationship was with a renowned American rapper, Flo Rida.
Tramar Lacel Dillard who is better known by his stage name Flo Rida is an American rapper who is immensely known for his hit singles like 'Low,' 'Right Round' 'Club Can't Handle Me,' 'Good Feeling,' 'Wild Ones,' and the list goes on.
Her affair with Flo Rida could not hold long enough and broke up after dating from February to June 2009.
Brenda dated American singer Joe Jonas
The connection between Brenda and Joe Jonas was easy to assume as both of them are from a Disney world.
The couple was rumored to be dating in July of 2009.
Brenda dated Joe Jonas in 2009
Source: Surfme
Also Read: Best Couples Joe Jonas and His Girlfriend Sophie Turner at Met Gala.Know about Their Affairs
According to the reports, they parted ways after Joe got in an another relationship with an American actress from Fifth Harmony girls band Camilla Belle.
Brenda got engaged to Trace Cyrus
Brenda's most exclusive, affectionate and dramatic relationship has to be with Trace Cyrus.
Trace is an American musician who is a brother of a popular recording artist, Miley Cyrus. He is the backing vocalist and lead guitarist of the band Metro Station.
The couple first went public with their relationship in May 2010 at Nylon Magazine.
Brenda Song was engaged to Trace Cyrus in October 2011
Source: J-14
Then they announce their engagement news in October 2011. Although in June 2012, the engaged couple broke up and ended their relation.
via GIPHY
But it seems like they got back together in 2013 New Year while they posted their snap together. The drama continued with their on-and-off relationship for several years.
Here's a video where the couple called off their engagement!
Also Read: Miley Cyrus Long Lost Love Story: Opens Up About His Break Up With Liam Hemsworth
It seems like this couple could not stay away from each other for a long time.
The couple is rumored to have a possible affair at the moment. We pray for them and their love to grow strong than before!