It's been almost half a decade since the last season of the series "One Tree Hill". And People might have forgotten some characters of the series. However, James Lafferty, being a star of the series, remembers each and every moment of the series from its beginning.
Lafferty recently in an interview, tried to recall some memories to the viewers. And he said that the fifth season is his favorite one.
James Lafferty Source: nbc.com
James Lafferty has been the part of the television series "One Tree Hill" since the first season. He played in the role of bad boy basketball team's captain as Nathan Scott who gets totally changed after meeting up with a girl played by Bethany Joy Lenz as Haley. Lafferty recalling the past memories in an interview revealed why he loves the fifth season most, among all of nine seasons. His statement was something like,
"I think the entire fifth season was my favorite because it was the first season that we saw Nathan and Haley with their son Jamie."
The 30-year-old actor also added: "It was exciting for me was to see how that changed the dynamic between Nathan and Haley and to see them play parents — to see something besides them in love. That was a new challenge. That fifth season was a really special time."
With the love of people throughout the world, Mark Schwahn's teen drama series went on to make nine seasons and concluded on 4th of April, 2012.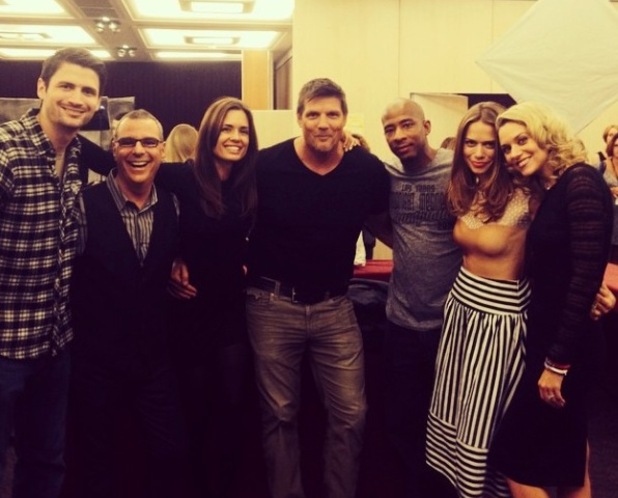 Source: reveal.co.uk
James Lafferty has been serving the film industry since 1997. He is also known for directing some episodes of "The Royals", "Hours before" and "One Tree Hill" too. He has been recently seen in a movie "Waffle Streets" as Jimmy Adams. Lafferty is currently preparing his role for a television series "Underground".
Lafferty has been involved in few high profile affairs. He was previously involved in an affair with Eve Hewson but their relationship ended in 2015 before making Eve his wife. Lafferty has not married until the age 30 so he is currently single. He has a dashing personality with the height of 6 feet 2 inches (1.88 m). He is estimated to have a net worth of staggering figure of $5 million.