Crystal clear!! With years of rumors about his sexuality, the Oscar-winning actor Kevin Spacey admitted that he is a gay. On Sunday, he chose to live his life as a gay a man.
Must Read- Actor Anthony Rapp Revealed That Kevin Space Sexually Harassed Him When He Was 14
Kevin Spacey came out as a gay in real life
Source: The Hollywood Reporter
Spacey - who won the Oscar for the movies, "The Usual Suspects" and "American Beauty" also apologized to the "A Beautiful Mind" star, Anthony Rapp for an incident, which Rapp said to have occurred in 1986. Rapp was 14 at the time.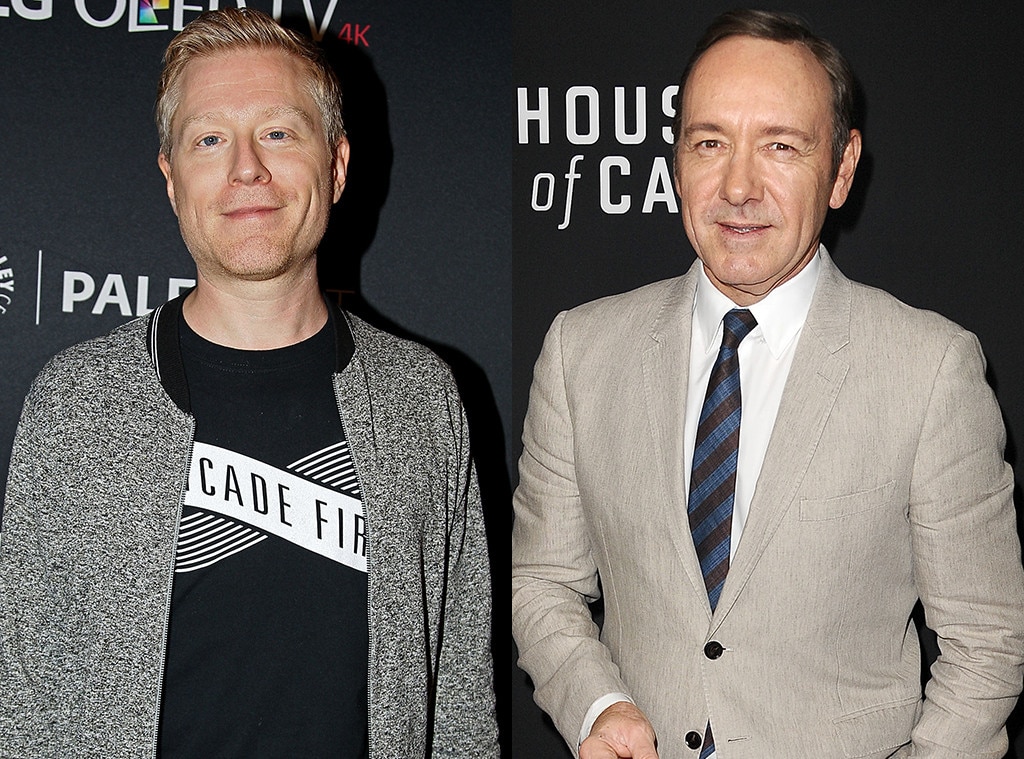 Kevin Spacey apologized to Anthony Rapp following the 1986 incident
Source: E! Online
Related News: Actor Anthony Rapp Revealed That Kevin Space Sexually Harassed Him When He Was 14.
The Usual Suspects star made his remarks in a post on Twitter, which she shared on October 29 at 9:00 pm.
Rapp, 46, addressed the party in 1986, which Spacey hosted - in an interview with BuzzFeed,
He (Spacey )picked me up like a groom picks up the bride over the threshold. But I don't, like, squirm away initially, because I'm like, 'What's going on?' And then he lays down on top of me.
Anthony Rapp claimed that Spacey tired to sexually exploit him
Source: Playbill
In his recent tweet, Spacey apologized to Rapp,
I honestly don't remember the encounter, it would have been over 30 years ago. But if I did behave then as he describes, I owe him the sincerest apology for what would have been deeply inappropriate drunken behavior, and I am sorry for the feelings he describes having carried with him all these years.
Spacey, 58, then claimed that Rapp's story stirred him from inside and helped him to address other things about his life.
This story has encouraged me to address other things about my life. I know that there are stories out there about me and that some have been fueled by the fact that I have been so protective of my privacy. As those closest to me know, in my life I have had relationships with both men and women.
The actor continued,
I have loved and had romantic encounters with men throughout my life, and I choose now to live as a gay man.
Better late than never!!