Jennifer Garner Has Night Out at the same place her ex husband Affleck Dated Lindsay few days back
---
Actress Jennifer Garner was recently seen stepping out of Giorgio Baldi in Santa Monica, California on Wednesday with her friend Chelsea Handler.
The girls' night out was a clear indication of similarity in choices between the 45 years old actress and her ex-husband Ben Affleck despite them having parted ways.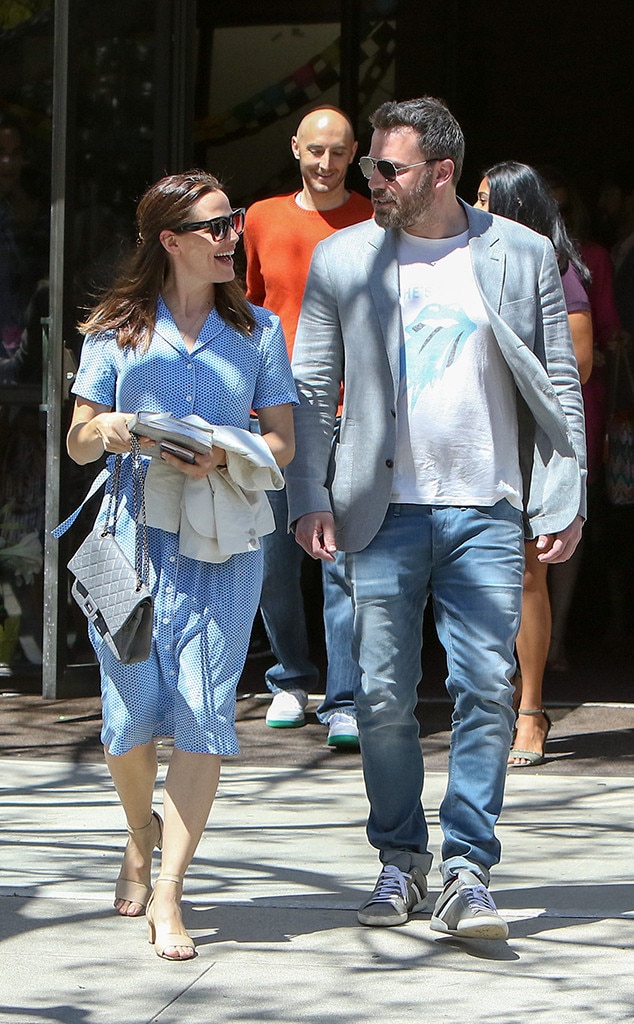 Image: Jennifer Garner with Ben Affleck
Source:
Reports have it that it was the same eatery where Affleck took Lindsay Shookus, 37, on Saturday night. "They arrived in a limo. They looked happy. They had a quick dinner and then returned to Ben's house", said a source of People.
Image: Ben Affleck dating SNL producer Lindsay Shookus
Source: OK Magazine
The Garner and Handler duo seemed to be in high spirits and did not fail to display a quirky style in what they were wearing.
Image: Jennifer Garner Girls Night Out
Source: E Online
Garner chose skinny jeans and topped it with a tucked-in loose fitting blouse. She even exchanged her flip-flops she wore earlier in the day with sexy high heels.
Coincidentally, Rihanna was also at the same restaurant that evening.