Who is Drew Grant? Details of Her Income, Net Worth and Properties
---
American-born Drew Grant is a journalist by profession and is the founder of TV Download. Drew is also well known as the ex-wife of Emmy Award-winning journalist Ari Melber. Drew currently has an estimated net worth of around $0.5 million.
Drew first had her encounter with her former husband in a social event in 2010 and the two started dating right away. The couple later in 2014 tied the knot in a private ceremony. But the marriage didn't last for long. In 2017, the two officially got divorced.
Drew Grant
source: PMC Magazine
At present, Drew is in a relationship with boyfriend Richard Alexander since June 2017 but her ex-husband doesn't have any girlfriend. Guess Ari Melber does not want the troubles of being in a relationship.
After the short preview of Drew's relationship history, let's move on to her net worth, properties, and career.
Net Worth of Drew Grant
While her ex-husband has an amazing net worth of around $12 million and annual salary $2 million, Drews' net worth is just $0.5 million.
Many sites have reported that Drew's annual salary is around $53 thousand. however, there are no sources to confirm that figure. Currently, Drew is working as an Arts & Entertainment editor at The New York Observer. According to various sources, the average salary of an editor at the New York Observer is around $84,000. As a popular persona, it is highly likely that Drew is earning more than that amount.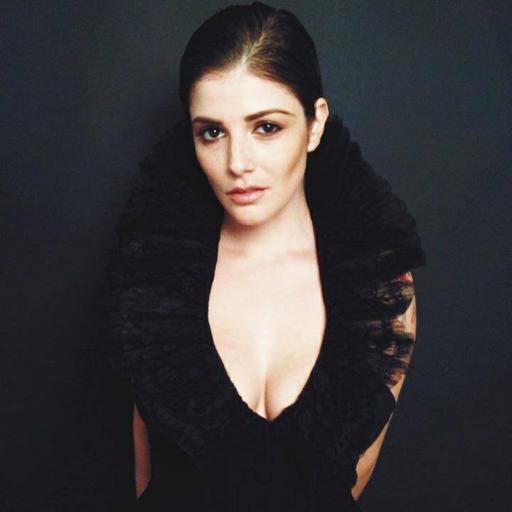 Drew Grant, the Arts & Entertainment editor at The New York Observer
source: my strawhat.com
In addition, she has been working as a managing director as RealCearLife since November 2017. Furthermore, she founded The New York Observer's new channel TV Download which also her prominent source of income.
Talking about her properties, she currently resides in her house situated in Los Angeles but the monetary value of her house is unknown.
Career of Drew Grant
The graduate in Bachelor of Arts with English Language and Literature as her major, Drew stepped into journalism in 2007. She initially joined 236.com. For one and a half year she worked as Pop Culture Editorial Assistant and moved on to an editorial job at Jossip Initiatives.
In April 2009, she was employed in Nerve and started working as a blogger but joined Just helpin after 5 months. She quit her previous job and joined Crushable.com. There she worked as a staff writer and wrote a many news and events.
Later on, in February 2011, Drew worked at Salon Media Group for almost 6 months as a pop culture writer. Drew became a Senior Editor of The New York Observer in 2011 and founded TV Download in 2017.
Additionally, the journalist is also working in RealLifeClear which is a part of the RealClearPolitics family. The site had more than 2 million users in its starting year.
My first piece as an editor for @RealClearLife! https://t.co/6mfSUMfIt5

— Drew Grant (@videodrew) November 8, 2017
She is also an author and is currently working on her second book.
Hope she gains more success in her future ventures and soon her net worth rises up. We also wish her best wishes for her relationship with boyfriend Richard Alexander.