Corinne Olympios may return to 4th season of The Bachelor Know about her Engasement rumors
---
She is not only famous for being scandalous but she is full of surprises. Olympios is a powerhouse who knows how to keep the audiences without switching the channel. ABC did a great job on the third season as they invented a villain for the show. But, can anyone as entertaining as her be called as a villain?
My personality is gold But my "Vegine" is platinum

Corinne Olympios

People may have a different point of view on this one, as some prefer a charming and outgoing girl like Corinne and some people would prefer Venessa. It is all about preferences of men. But she surely added some wow factor on the show.
Best Corinne moments
Corinne is liked by many and hated as well for her attitude and persona. She has done something that no one ever tried on the show. She was straight to the point and always seemed more self-centered. She always made an impression on the Bachelor contestant Nick. Despite the fellow contestants and past winners thought she will live short on the show she went straight up to the finale.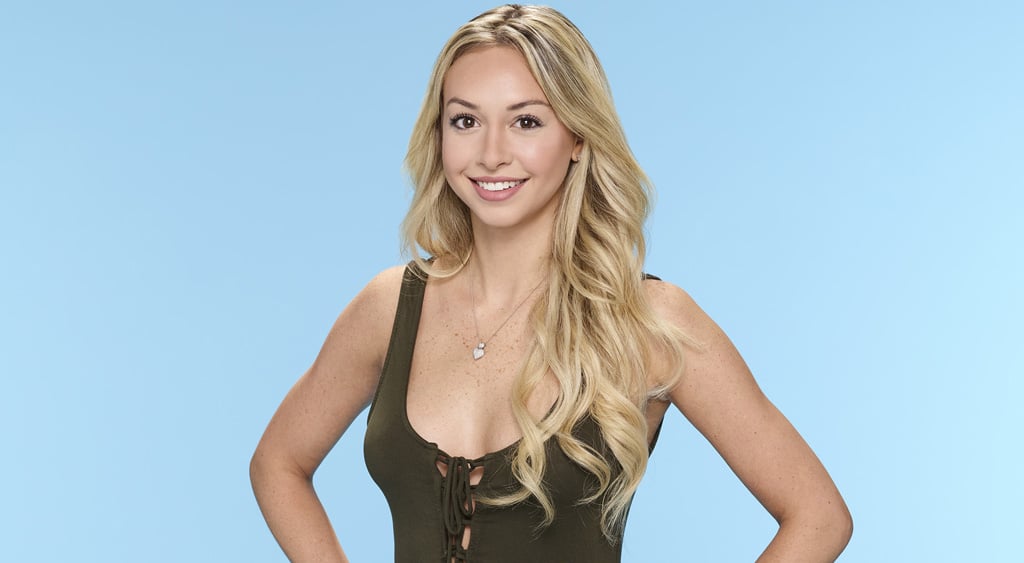 Corinne Olympios
Image credit: popsugar
Corinne took some sexy turn on the show. She made nick to lick the whipped cream off her breasts and made some dope moves on the yacht as well as on the river. If you know what we mean? It was sexy as hell and it worked well on Nick too. Yes, you obviously do have her all to your brain as you followed the show closely.
She clearly interpreted women the mantra of temptation and taught how to keep their men occupied. Even after losing the show she is more famous than the winners Nick and Venessa and is making headlines on every tabloid these days as she gives air to her engagement rumor with her former boyfriend.
Corinne gives air to her Engagement rumors
Well, the famous celebrity who has been to Ellen's show and many other for the promotion of The Bachelor recently got tangled into a rumor which may hinder her chance to get into the fourth season of The Bachelor. As per the reports, some tabloid claims her to have engaged before she even signed up for the show.

After the news, she herself started running up to the producers claiming that she is not engaged and will take legal actions regarding this issue. She admitted that she has started talking to someone, but never disclosed the person's name which makes her more suspicious on this issue.
She openly admitted that a boy named Keith was her previous boyfriend but there never was anything like engagement. Let's see if anything more controversial arise on this issue in future days, but we do hope ti see her on the fourth edition of the ABC's most like show The Bachelor.