Mother of Two Children Actress Aracely Arambula's Love Life And Relationship Details
---
It's hard to believe that she is a mother of two. The gorgeous Aracely Arambula's ravishing beauty is what anyone can hardly resist. Help yourself from falling in love with her! Well, it has happened with a number of handsome hunks who could not stop themselves from falling in love with the Mexican singer/model/actress, but there were barely some who could keep up their relationship with the beautiful model.
The 42-year old has millions of fans and almost every is crazy to find out who the model/actress is dating currently after all those affairs in the past?
Also Read: What is Ana de la Reguera, the Mexican actress who starred in Eastbound & Down, doing these days?
Who is Aracely Arambula Dating Currently? Does she have a New Boyfriend?
Aracely became the desire of millions ever since she appeared in the famous Mexican TV series Abrazame Muy Fuerte which means "Hug Me Very Tight" in 2000.
The gorgeous Abrazame Muy Fuerte actress Aracely Arambula
Source: Instagram
The desirable beauty has dated some of the handsome hunks in the past. Aracely was previously in a relationship with an Argentine actor/model Sebastian Rulli from 2012-13. Ever since her breakup with Sebastian, she hasn't talked much about her dating life in the public.
Aracely Arambula was in a relationship with Sebastian Rulli form 2012-13
Source: PAPER TOYS
As the actress/model, all of sudden went low in media, many of her fans wondered what's going in her personal life. But here's some good news for those fans.
Aracely is back in the town with one more rumor of her dating and all of it started with her Instagram feed. In the month of August Aracely shared a number of pictures of herself with some mysterious man.
You would like to check the second one, too.
So, is it a hint? Well, despite all these pictures, Aracely hasn't opened up about her current relationship stature.
Aracely Arambula Past Affairs and Relationships
Aracely was in a relationship with Arturo Carmona, a Mexican actor and former footballer from 2011 to 2012.
Aracely and her ex-boyfriend Arturo dated each other form 2011-12
Source: Vanguardia
The rumors of their relationship spread after the photographs of the two from a coffee date was released on the web. Talking about her relationship with Arturo, in an interview with a Spanish Paper, Aracely said,
Arturo and I love each other very much and will continue to see each other together in many places. Between him and me there is much affection, much love.
Nevertheless, no matter what she stated about their relationship, the couple eventually broke up after a year of dating. As per Arturo tweet, the separation of the couple was amicable. He tweeted,
I want to let you know that Aracely and I have decided by mutual agreement to terminate our relationship, I ask in the most attentive manner to respect our privacy and hopefully you'll understand that I will not respond to any questions about it. Thank you.
Well, no hard feelings in between the couple! Well, apart from this there's a lot more to come about her love life.
Prior to her relationship with Arturo, Aracely dated Luis Miguel for nearly four years and in their years' long relationship, the couple welcomed two children.
Aracely has two Children with her ex-boyfriend Luis Miguel
The relationship between the couple was the only relationship of Aracely which lasted for so long. The couple couldn't keep a hold on their relationship even after the two became parents to two children.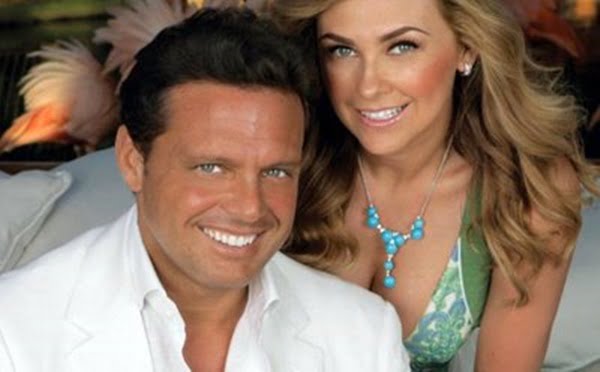 Aracely and her ex-boyfriend Luis Miguel are parents to their two children
Source: FABCELEBRITY
The ex-couple had their first child, a son, Miguel on January 1, 2007, and the second child Daniel was born on December 18, 2008.
Aracely with her two sons, Miguel born on January 1, 2007, and Daniel born on December 18, 2008
Source: Pinterest
Though she is single as of now, we hope she soon finds a compatible one for herself.
For updates, be in touch with Frostsnow.com