Kristen Hancher Accidentally Live-Streamed Having Sex with her Boyfriend. Know about her affairs
---
The sexy Instagram Celebrity Kristen Hancher is the talk of the town at current. When others have their eyes on the upcoming Halloween, the Canadian national has come up with a different story. Kristen, who accidentally streamed a video of herself in which she can be seen having sex with her boyfriend, has become the center of attraction for millions.
Based in Los Angeles, Kristen was getting intimate with her partner Andrew Gregory when she accidentally made a live streaming.
Know the full story below.
Instagram Star Kristen Hancher leaked the Intimate Video with Boyfriend Andrew Gregory
The gorgeous Internet Celebrity, Kristen has witnessed a bitter experience through her Instagram account. While the 18-year old celeb was getting intimate with her boyfriend Andrew, another Instagram Star, she accidentally broadcasted on her Instagram account among 4 million followers.
The Instagram Star Kristen Hancher accidentally broadcasted an intimate clip via her Instagram account
Source: Shimmur
The live stream, which only picked up audio because the cell phone was faced down, lasted only for the duration of three minutes. As per Daily Mail, the audio was heard by 14,000 of her followers.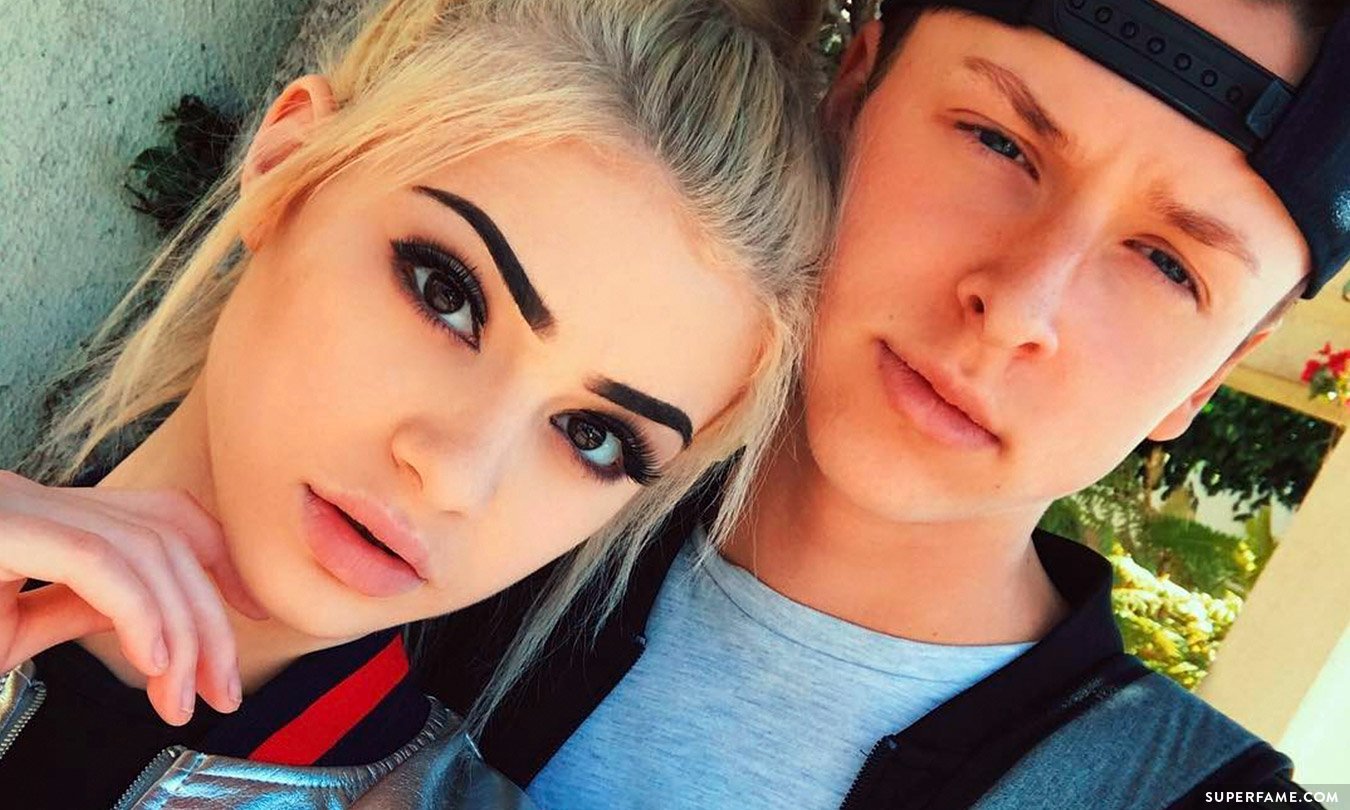 Kirsten Hancher with her boyfriend Andrew Gregory
Source: Superfame
Soon after Kristen realized her mistake, she immediately deleted the post from her social site. Kristen who is also recognized as the Musical.ly star then apologized to all of her fans.
As reported by Daily Mail, she said:
Whoever saw my live, I just wanna apologize. On my Instastory. I accidentally went live and found out three minutes later and 14,000 people were watching. I am so sorry.
Kristen further added:
That was totally NOT intentional. Delete it from your mind. That was super embarrassing and super uncomfortable.
She mentioned that sometimes embarrassing things happen in life but we need to move on and act in a positive way.
But for real, guys, s*** happens. Accidents happen. You have to move on and pretend like it never happened and go on with your life. That's what I'm gonna do.
Kristen, who started dating Andrew in around March 2016, hasn't shared any snap of herself and her boyfriend on her social sites ever after the incident happened.
Her last post with boyfriend Andrew was on September 11.
Likewise, Anderson's last post on his social site in which the couple can be seen hugging, was on October 4, a day ahead of the Instagram incident.
He captioned the picture,
"It's literally been 1 and a half years w this girl can honestly say we've been through it all and every day I always tell you how beautiful you are, we got our own apartment at 16, moved countries at 17 and now have our own house... we've done so much and I want you to be the person I experience my life with;) I love you, babe... Happy Anniversary @kristenhancher."
Hope Kristen moves on from this incident, and hope the couple is still together.
For more updates keep on visiting Forstsnow.