Kathy Griffin Replaced By Andy Cohen CNN's New Year's Eve Broadcast's Co-Host With Anderson Cooper
---
Andy Cohen and Anderson Cooper will be counting down the clock this year. The Bravo executive will replace Kathy Griffin as the co-host of CNN's New Year's Eve Live broadcast from Times Square in New York.
Anderson stated in a press release;
Andy is the life of the party wherever he goes, and what bigger party is there than New Year's Eve? It's going to be a blast!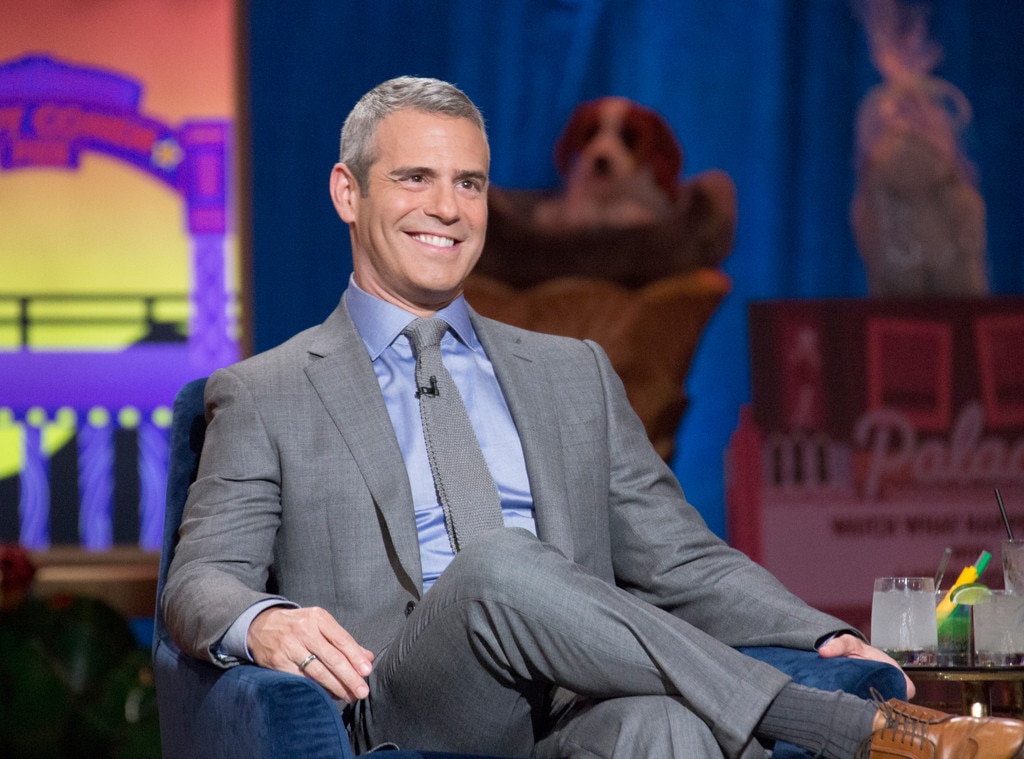 Kathy Griffin Replaced By Andy Cohen CNN's New Year's Eve Broadcast's Co-Host With Anderson Cooper
Source: eonline
CNN fired Kathy from her hosting duties in May after she released a video clip of herself holding a prop, meant to represent President Donald Trump's bloody severed head. The termination came less than 24 hours after she shared the video on social media and caused an uproar.
CNN has terminated our agreement with Kathy Griffin to appear on our New Year's Eve program.

— CNN Communications (@CNNPR) May 31, 2017
Following the controversy, at a press conference, Kathy referred to the termination as "hurtful." Although she apologized shortly after releasing the photo saying that she went "way too far" and she has since said that she's "no longer sorry."
Also Read- Comedian Kathy Griffin Shaved Her Head To Support Her Cancer Patient Sister
Kathy Griffin holding a prop meant to represent President Donald Trump's bloody severed head
Source: perezhilton
Besides being co-hosts, Andy and Anderson have been friends for a while. Andy stated in the release:
I've been friends with Anderson for 25 years. We've travelled the world together and performed in 30 plus cities with AC2 and it's all led to this one huge night!
AC2 is the duo's live discussion tour in which they have "deep talk" and share "shallow tales."
Andy also shared the news on Twitter. Check it out.
The news is out! I'm co-hosting New Year's Eve on CNN with @andersoncooper and I could not be more excited!

— Andy Cohen (@Andy) October 11, 2017
This will be the 11th year that CNN has hosted its New Year's Eve show.