Jade Roper Welcomes First Child with her Husband Tanner Tolbert; Tolbert wants more Children
---
The Bachelor Nation welcomed a new baby as Jade Roper and her husband Tanner Tolbert brought home a baby girl after a successful delivery. The news excited a lot of their fans including us. It's amazing to see two stranger meet on a reality dating show, fall in love, get married, make babies and start a family.
The couple relationship is praiseworthy as not many reality couples survive for a long time after the show is over. Let's get the details about the baby and the couple's affair:
Jade Roper and Tanner Tolbert welcomed a baby girl
PEOPLE confirmed the news after Jade gave birth to their baby girl on 17th August at 10:03 AM. The little angel came to the earth a month earlier than her due date. Although she looks like a fairy, her name is yet to be disclosed.
Jade posted a super adorable photo on her Instagram where she is seen holding the baby girl very affectionately along with her husband. She wrote in her caption: "We did it! Our little sweetheart is here! She arrived on her own terms, quickly and four weeks early, but she is perfect in every way, healthy and doing well..."
Jade Roper husband Tanner Tolbert wants a son
Before the baby was born, Tanner revealed to PEOPLE that he was hoping for a boy. Jade also added that Tanner wants her to have four kids if the first three are girls and she didn't seem like enjoying the idea.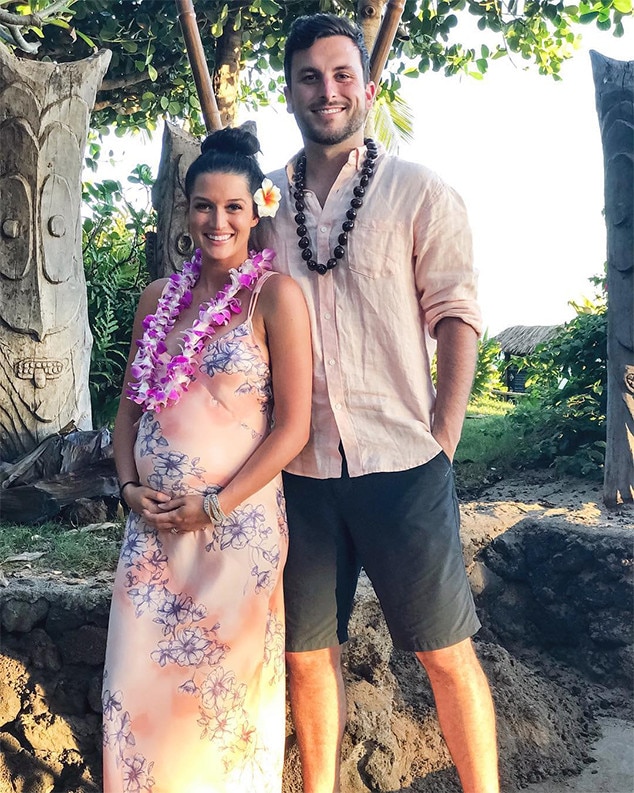 Jade Roper enjoying babymoon with husband Tanner Tolbert in Hawaii
Source: E!
The reality couple's first meeting and engagement took place on the second season of the ABC's dating series. They tied the knot on Valentine's Day of 2015.
Jade Roper never thought she would be a mom
She got very emotional among her family and friends at her baby shower. She expressed her feelings saying that she never thought she would ever get married, let alone the thought of having a child.
Watch Jade and Tanner exchange wedding vows:
Now that the unexpected has happened, we would like to congratulate the new parents. Although raising a baby isn't an easy job, but we feel that the loving pair will do it easily with each other support.
We hope they find more happiness in coming days. As Tanner has revealed his desire to have a son, you need to brace yourself as more baby news from Jade Roper and Tanner Tolbert is going to arrive in coming years.