Dustin Hoffman Apologizes Over The Allegations He Sexually Harassed 17 Years Old Girl
---
Following the explosive allegations that the actor Dustin Hoffman sexually harassed a 17 years old intern three decades ago, he has apologized.
Writer Anna Graham Hunter claimed that the Oscar-winning actor Dustin grabbed her butt, groped and used vulgar language around her while on the set of 1985 TV film Death of a Salesman.
Must Read- Harvey Weinstein's Wife Georgina Chapman Left Him Amid Sexual Assault Allegations
Video: Dustin Hoffman Issues Apology For Alleged Harassment
Anna, who is now at her age of 32, alleged in a first-person account for The Hollywood Reporter;
He asked me to give him a foot massage on my first day on set. He was openly flirtatious, he grabbed my ass, he talked about sex to me and in front of me.
Dustin has since released a statement apologizing for making Anna feel uncomfortable. He said;
I have the utmost respect for women and feel terrible that anything I might have done could have put her in an uncomfortable situation. I am sorry.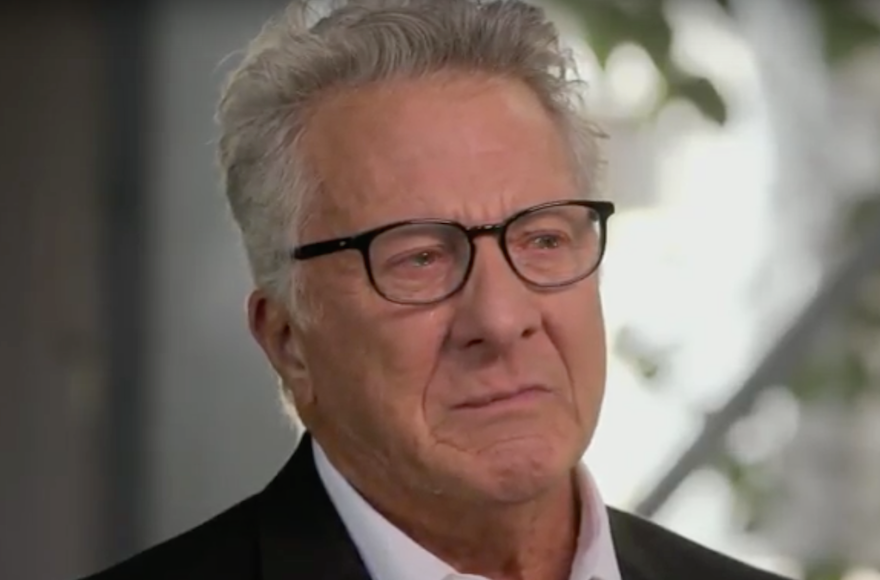 Dustin Hoffman Apologizes Over The Allegations He Sexually Harassed 17 Years Old Girl
Source: jta
Anna's piece for the Reporter claimed the harassment occurred over a five-week period and at the time she was a high-school senior.