Donald and Melania Trump meet Mr. and Mrs. Obama in the White House.
---
After the President-elect Donald John Trump had a tremendous win on November 8 following the US Elections 2016 it has been a big news on the media. It is a tradition that the current President meets the newly elected for a discussed meeting and President Barack Obama did not leave the tradition either. He called Donald Trump for a meeting on the White House and it was this meeting that caught a lot of eyeballs. After all, Trump is the one who once questioned the citizenship of Barack Obama himself.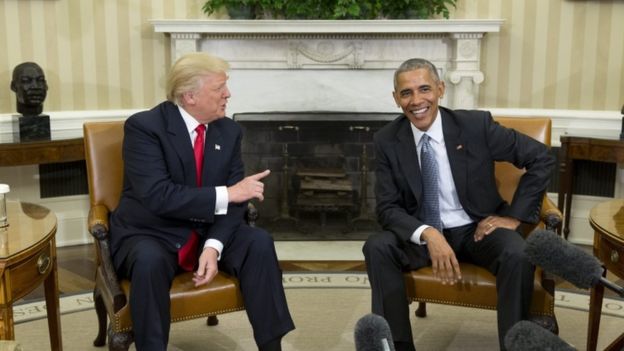 The meeting which took place on Thursday at the Oval Office in White House was successful according to both the presidents. The meeting which was pretty confidential was somehow a little less awkward than expected. In fact, Barack Obama was found quoting it as successful and even Donald Trump had similar opinions.
President Obama also added that now for his remaining tenure he will be focusing on working closely with the White House members so that Trump has a successful presidency from January 2017.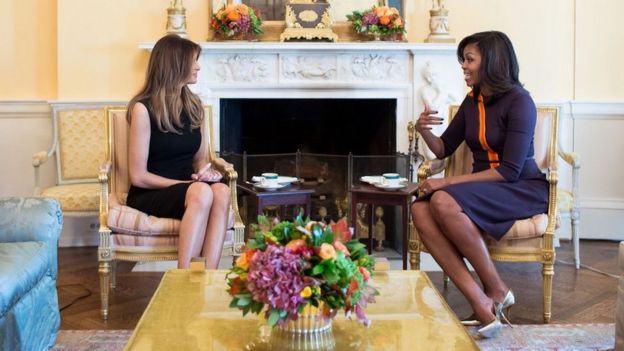 Not just did the two Presidents have a meeting even the first ladies were seen interacting with each other and well the photos does look like they are super awkward. Remember the Republican National Convention and the whole plagiarism drama that followed.
Well the lives of many people have changed with this one election and now it is getting even more interesting and the two months are worth all the wait.