Charly Luske is Living Happily with his Wife Tanja Jess and Children, Know their Married Life
---
Today, we have a great story of togetherness to share with you all! It is about Dutch singer Charly Luske and his gorgeous wife Tanja Jess. You may even recognize Luske as a great actor and voice-over-artist who has worked in various amazing movies.
Luske and Jess have been married since 2008. Although it has been many years of their marital togetherness as a husband and wife, their relationship appears to be going smoothly. They are living happily with their children. Let's find out more about the couple:
Charly Luske and Tanja Jess first meeting and wedding
Luske's wife Jess is also a brilliant actor who has worked in movies such as 'My grandpa the bank robber', 'Penny's Shadow', 'Good Times, Bad Times: The Reunion', and so on. The credit of Luske and Jess' first meeting goes to their performance as they might not have met if they were in different professions.
Charly Luske and wife Tanja Jess
Source: Pinterest
She met her beau many years ago when she starred as Mandy in a musical Boyband movie. Even though they began as good friends, they fell in love shortly.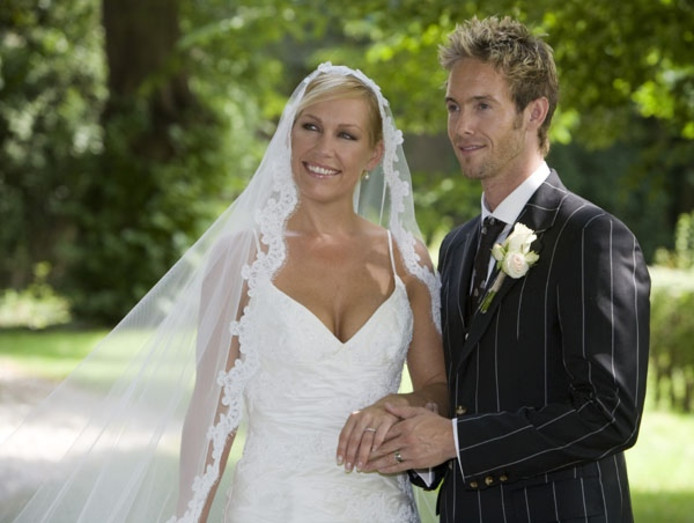 Charly Luske and wife Tanja Jess on their wedding
Source: Ed
The adorable couple transformed their love affair into marriage after they tied the knot on 9th September 2008. The pair's wedding ceremony is said to be amazing but there's barely any knowledge related to their big day.
Charly Luske and Tanja Jess children
If you are thinking whether Jess and her husband have any kids, then the answer is yes. The couple has welcomed two boys till date. Both their sons Bobby Lee Carlsson Luske and Billy Charles Jovan Luske are growing with such love and care from both their parents.
Charly Luske with his two sons
Source: Flickr
Even though Luske and his wife are both into stardom, they have made it sure that not too much limelight is shaded on their children. Thus, they have barely revealed any details about their kids.
Charly Luske and Tanja Jess relationship
Just in case you might not know, Luske's wife Jess is 12 years older than her. Despite the huge age gap, the couple's relationship is going smoothly and it hasn't affected the love between them at all. Well, we must admit that they are a strong pair otherwise marrying an elder woman is often criticized by people causing trouble in relationships.
Watch Charly Luske, wife Tanja Jess and the kids a day from their daily life:
There are no known affairs of Luske or Jess. It seems like they were not really interested in dating before that met each other. As they say, true love finds its way, we are pretty sure that they are each other's soul mate who will never divorce.