---
Actress Andrea Roth is married to Todd Biermann since 2011. Roth is a gorgeous and talented actress whose professional life is known by many. But how many of you know about her married life?
Andrea Roth and Todd Biermann's wedding
The 'Bridal Fever' star Roth was involved in a romantic love affair with Todd Biermann who was her then-boyfriend. The pair had their first encounter on the set of Rescue Me in 2007 where Roth was Denis Leary's wife on the FX drama. Later, this amazing pair tied the knot on 7th October 2011 in a very small wedding ceremony which was attended by 12 people only. It was held at the Vineland Estates Winery in Ontario, Canada. During the time of Roth and Biermann's wedding, Roth's mother was diagnosed with brain cancer. That's why Roth and her husband got married near her parent's house just after three weeks of planning.
Image: Andrea Roth and Todd Biermann
Andrea Roth and Todd Biermann had a daughter prior marriage
When Roth got married to Biermann, she was already a mother to Biermann's daughter. Yes, you read it right. Roth gave birth to an angelic baby girl on 29th March 2010. Roth was only 42 years old when she gave birth to her first child, Ava Reese Biermann.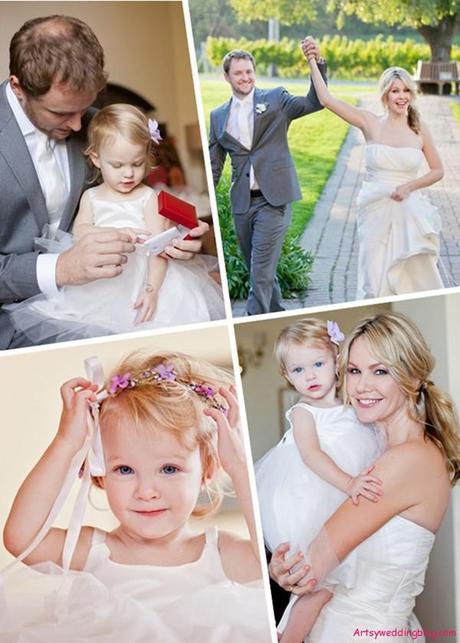 Image: Andrea Roth and Todd Biermann during their wedding day
Andrea Roth's daughter attended the wedding
You will be amused to know that Roth's adorable daughter Ava was the one among the 12 people who attended Roth and Biermann's wedding. When asked about the wedding and Ava, Roth said: "Ava got scared, so she walked down the aisle with me. Then, pretty much the whole time we were doing vows, Ava had to be in my arms. When she got tired, she fell asleep in Todd's arms right at the end of the ceremony."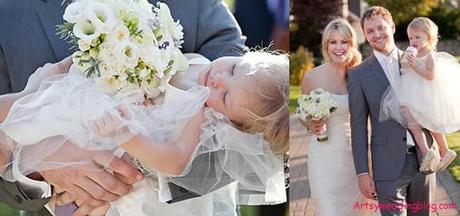 Image: Andrea Roth and Todd Biermann and their daughter Ava
It seems like Roth was overwhelmed about the fact that Ava could attend her parent's wedding. "It was so special," said Roth. "The three of us, when we exchanged vows [or] the three of us dancing – those are the moments that made me happy."
Are Andrea Roth and Todd Biermann's planning a second child?
Recently there are some rumors flying that says about Roth and her husband's planning of welcoming a second child. However, there is no strong evidence to prove that the rumor is true. Neither Roth nor Biermann has spoken about the second child.
Image: Todd Biermann with Ava
Andrea Roth and Todd Biermann's relationship at present
Roth's mother who was diagnosed with cancer is healthy at present. Roth's relationship with her husband is also going great. Despite being married for so many years, the love between them doesn't seem to have gone less. Till date, Roth's name hasn't been linked with other men as she has never cheated her husband. There is no rumor of divorce between this couple.
Image: Andrea Roth and Todd Biermann