Alisyn Camerota & husband Tim Lewis married without divorce issues as they live with their children
---
CNN daily news' anchor Alisyn Camerota is married to Tim Lewis. This couple has been together for 14 years already. Despite being a parent to three children, they look like any young lovers in love. They not only look good together but are actually a perfect couple. Anyone who knows them closely can say that they are totally made for each other. Despite the many years as a husband and wife, Camerota and Lewis's relationship is going really well without divorce issues.
Alisyn Camerota and Tim Lewis' married life
Former Fox News reporter Alisyn married her now-husband Lewis in 2002. Shas three amazing children with husband Lewis. In 2005, she got the privilege to become a mother for the first time. Alisyn gave birth to twin daughters. Their names are Alessandra Lewis and Francesca Lewis. Similarly, she gave birth to their third child in 2007. It was a baby boy. Camerota and Lewis son's name is Nathaniel Lewis. They are a complete family of five.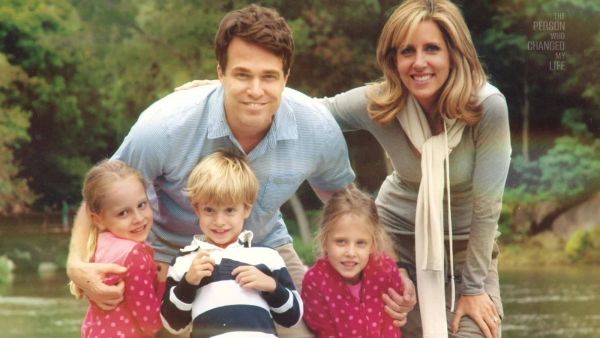 Image: Alisyn Camerota with Tim Lewis and their children
Alisyn Camerota had infertility issues
However, their journey was not easy. The Lewis couple were not able to have kids for years because of Camerota's infertility issues. Camerota also went through various fertility treatment. Due to it, she had to bear two pregnancies and two miscarriages.
Image: Alisyn Camerota
During an interview, Camerota said: "Like a lot of women I thought, When it's time, I guess I'll just have a baby. We are not well educated about fertility. I had been ignoring symptoms for the better part of 20 years. I always had irregular cycles, but I dismissed it—I didn't know what a huge part that would play in my fertility," However, her husband Lewis always supported her throughout her hard time. He definitely seems like a loving and caring husband.
Alisyn Camerota says Tim Lewis is her dream husband
Camerota recalls her past memories and says that her co-worker Maria, who was more like a sister, changed her life. Camerota wanted a husband who would meet her at the door when she comes home from work and says, 'You did a great segment on the show today. I taped it for you!'".
She further admits herself that Lewis is exactly the kind of husband that she imagined. She says: "I don't know if Maria cast some sort of magic spell on me, but somehow the man she described is exactly who I've been happily married to now for 14 years. Maria helped me open my eyes and my heart to a long-lasting relationship. I don't think I could have figured it out without Maria's love, patience, and wacky wisdom." Isn't that adorable?
What do you guys think about this amazing couple? Please leave a comment below.